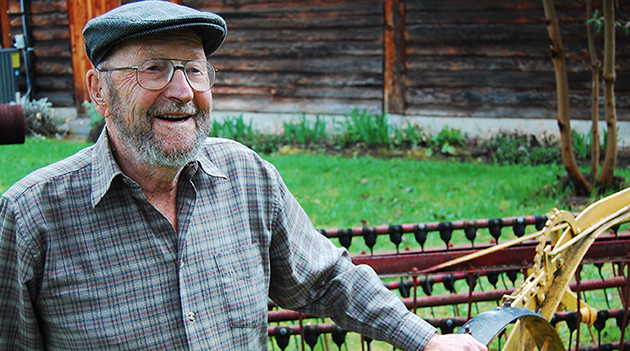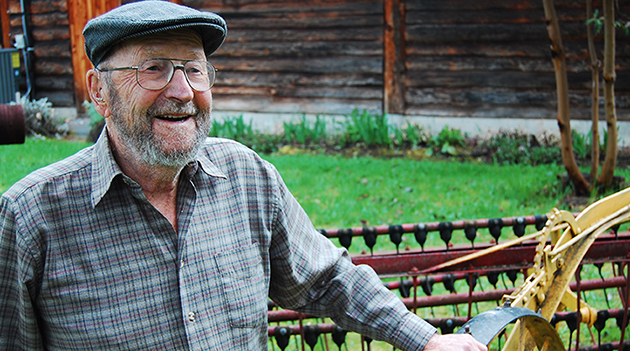 One of the founders of the University of the Fraser Valley has passed away. Doug Hamilton, the first chair of the Fraser Valley College board, died on January 23, 2016. He was 91 years old.
Doug Hamilton was a key part of a community coalition that lobbied for access to post-secondary education in the Fraser Valley in the 1970s. He chaired a steering committee that worked as part of a provincial-government appointed task force looking at establishing a college. When they were successful at establishing Fraser Valley College in 1974, he went on to become the first chair of the college council (now referred to as the UFV board of governors). He served as chair until 1979.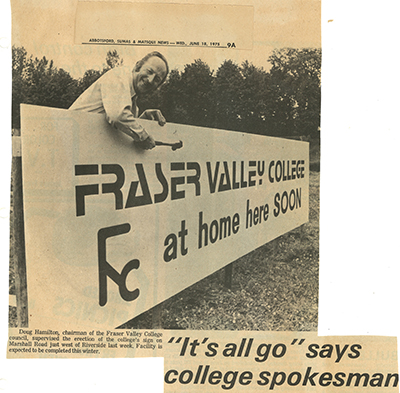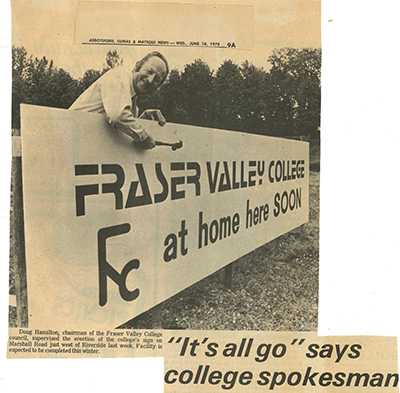 "We held meetings all over the Fraser Valley, explaining the concept of a community college and looking for community support," Hamilton recalled in a 2014 interview. "I also traveled to Ottawa to see the MP to sell him on the concept. We visited colleges in Prince George and Nanaimo and BCIT to look at the different models of education out there.
"Many of us strongly believed that local kids shouldn't have to leave home for their first or second year of university, and that they should have the opportunity to ease into post-secondary slowly while living at home."
Hamilton received an honorary Doctor of Laws degree from UFV during its 40th anniversary year in 2014.
Hamilton was also school board chair in Abbotsford and a well-known extension specialist for the provincial Ministry of Agriculture, as well as a member of the Abbotsford Lions Club and a leader of Trinity Memorial United Church. He and his wife Beryl retired to Parksville in the 1990s. Several of his children and grandchildren have attended UFV over the decades.
Read more about Doug Hamilton here.