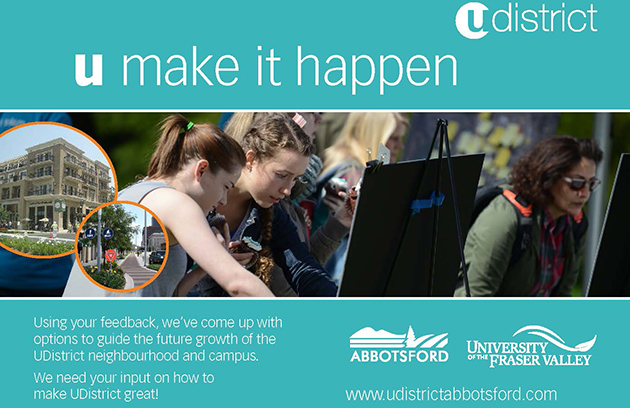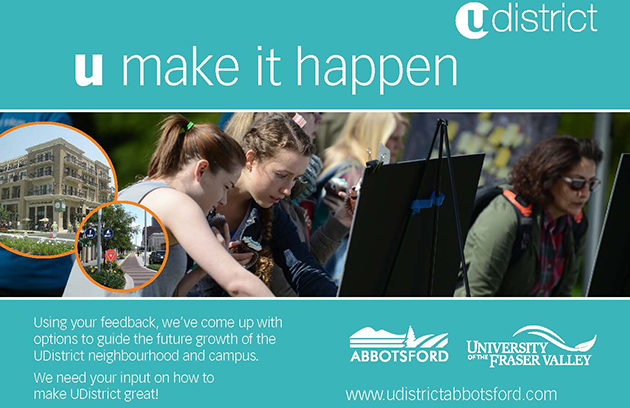 Using your feedback and working together, the City of Abbotsford and UFV have come up with options to guide the future growth of the UDistrict neighbourhood and campus. They need your continued input on how to make UDistrict great!
UDistrict Neighbourhood and campus plans
CHOICES + DIRECTIONS
Thurs, Oct 15
11 am-2 pm (UFV Abbotsford campus, Student Union Building)
4:30-7 pm (Abbotsford Centre front entrance)
The UDistrict team will be there to answer any questions you may have. They hope to see you there! If you can't make it, you can still tell them what you think by filling out the online questionnaire, which will be live from Oct 15 to 26, accessible through the UDistrict website.