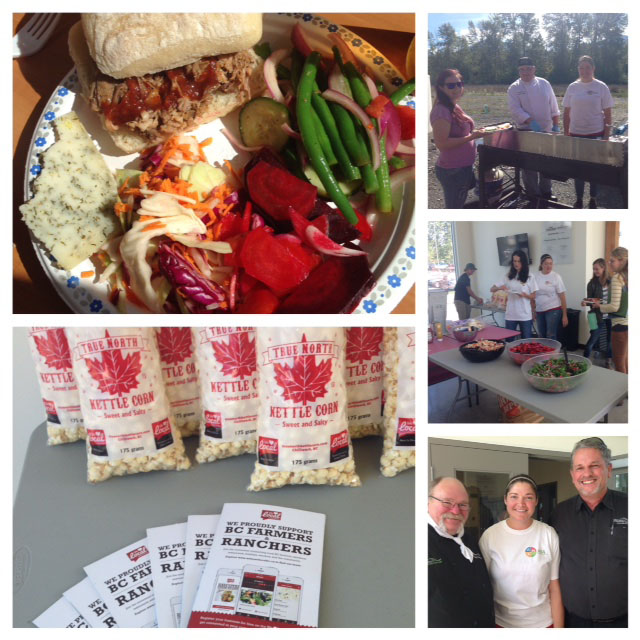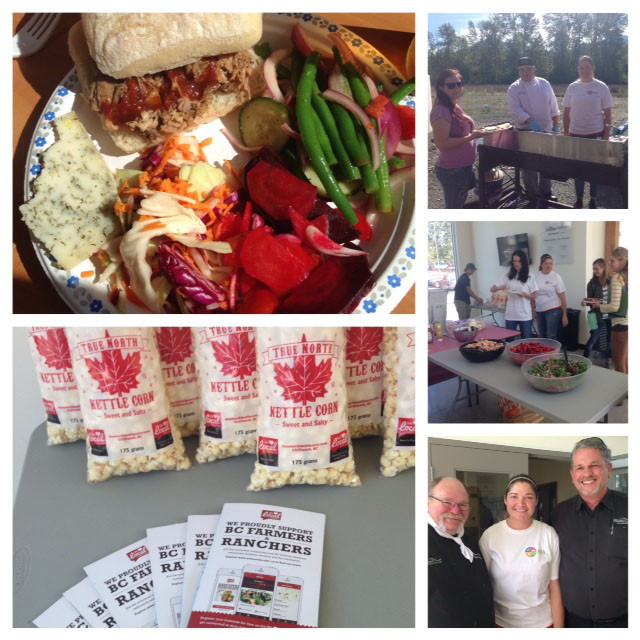 What better way to celebrate a new school year than to share a meal together? This year, students from the Agriculture programs at UFV made a key change, dropping the usual pizza and pop in favour of locally grown and produced food at their annual welcome back lunch.
Agriculture Student Association representative Terisha Mitchell decided the fare should reflect the program's focus.
Students, staff, and faculty from the program sat down in the Agriculture Centre together on the second day of classes and enjoyed pulled pork sandwiches, Portobello mushrooms, beet salad, coleslaw, green bean salad, ice tea, and popcorn.
"We have so many wonderful producers in the Fraser Valley and it's really important for our students to make connections to them early in their studies," she says. "We want to be graduating a new generation of locavores who appreciate local cuisine and its importance to the agricultural economy."
Mitchell made a few calls and soon had the support and sponsorship of Johnston's (pork), Smits and Cow (cheese), All Seasons (Portobello mushrooms), A Bread Affair (bakery), Pacific Bottleworks (drinks) and True North Kettlecorn (popcorn). She also worked with We Heart Local BC, an organization with a mandate of supporting B.C. family-owned farms and food businesses.
"As soon I mentioned UFV Agriculture all of our sponsors were happy to help us," Mitchell said.
Bruce Corbeil, head of UFV's Culinary Arts program and a big supporter of local cuisine, volunteered to prepare the food with his students brought two along with him to serve at the luncheon.
"I love the idea of highlighting the connection between agriculture and food processing and the ultimate presentation of it, so it was great to have Bruce and the students on board," said Mitchell.