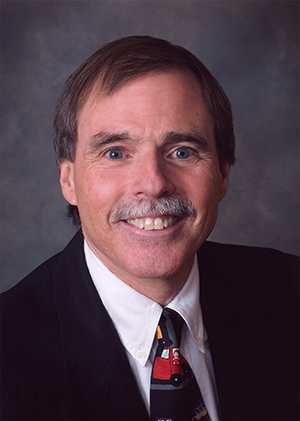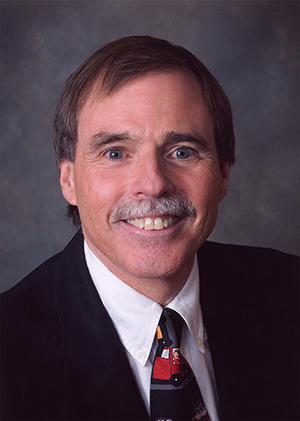 Barry Bompas, a longtime leader of employee relations at UFV, passed away on May 30, 2015 after a long and courageous battle with lung cancer. He leaves behind his wife, partner, and best friend, Lin.
Barry came to Fraser Valley College in 1983 as a 33-year-old human resources specialist with a passion for the people side of the work. Barry was instantly attracted to the friendliness and relaxed atmosphere at FVC, and the easy-going discourse among faculty, staff, and management. Until his retirement from the position of VP, Finance and Employee Services in 2005, Barry was key to sustaining the harmonious culture that has been the hallmark of this university.
"There was just such an ease to people, a sense of openness," he recalled in a retrospective interview conducted in 2009. "Even during my job interview, I was struck by the friendliness and ease among colleagues that crossed all the traditional boundaries. Everyone was quite comfortable with one another, which was definitely a different experience than I'd had in other workplaces. I thought to myself that if that's the way it is now, with around 80 faculty and 60 staff, then we should try to keep this positive atmosphere going."
Barry's goal was people should always feel comfortable coming into HR, and he built a department that understood and shared his belief in the importance of people. Barry always had an open-door policy, and he remarked that up until around 1990, "I knew every name of every employee. That was part of the charm of the place. Everyone knew everyone and everyone cared about their fellow employees."
Although he and his department were tasked with all the challenges that came with human resource and labour relations practices in a complex institution, Barry believed in the importance of work-life balance. From employee welcome-back barbecues and Halloween celebrations, to hallway conversations and spontaneous coffee chats in his office, Barry embraced every opportunity to remind people that life can be short and we should all have fun and remember not to "sweat the small stuff."
The transition from Fraser Valley College to university-college status began a period of sustained growth, with between 20 and 40 new employees joining UCFV annually for a number of years. Barry strove to encourage the hiring of people who would both exemplify excellence in their field and fit into the culture of UCFV.
Throughout his career at FVC/UCFV, Barry regularly taught human resource courses for the Business Administration program, which he credited with keeping him in touch with student needs and priorities.
All in all, Barry found his years at FVC/UCFV were very rewarding, enough to make the daily commute from False Creek worthwhile.
"It was a privilege to work at such a special place. You can work your whole life somewhere and at the end look back and see that it was just for the money. But there was not one morning that I didn't want to go to work. That's how I really felt."
At Barry's request there will be no service. The family is planning an intimate reception for close friends to celebrate Barry's life.