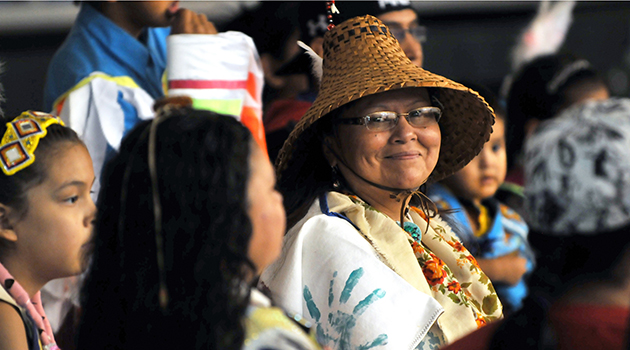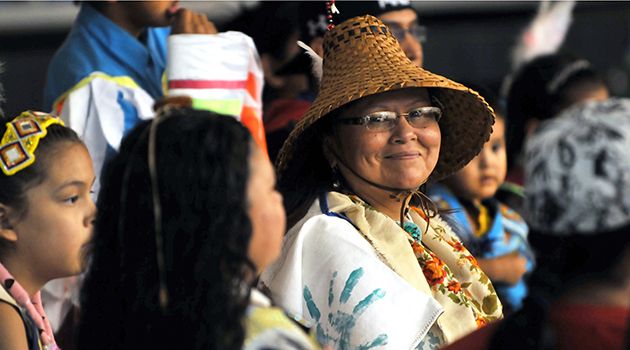 Canada needs to move from "apology to action" according to the Truth and Reconciliation Commission of Canada. The University of the Fraser Valley and like-minded educational institutions will be key leaders in this spirit of true reconciliation.
Stó:lō Elder Siyamiateliyot translated reconciliation into Halq'emeylem, as "xwla yetotelo:met qas ye slilekwel" or working towards understanding and harmony. This perfectly describes the desire of the University of the Fraser Valley to provide our students with an education in an environment that respects, promotes, and celebrates knowledge of Aboriginal history, language, culture, values and indigenous ways of knowing.
On June 16 and 17, Stó:lō and non-Aboriginal people gathered at the Squiala Longhouse to engage in dialogue aimed at highlighting our shared history and helping dismantle the walls of isolation that have defined our relationships in the past.
UFV was invited to participate in this event organized and hosted by Sto:lo Tribal Council with the assistance of Bright New Day Reconciliation Circles. The two-day event featured sessions focused on moving forward in harmony and building strong relationships and healthy communities for our shared future.
There will be another opportunity to participate in the Circle of Reconciliation; preliminary plans are for March 2016, so please check back here for more details and for further information please contact carol.dickson@ufv.ca.