UFV is a busy place in springtime, with a flurry of end-of-semester shows and activities, special conferences, visiting delegations, and other events. UFV photographers Darren McDonald, Louise Rousseau, and Anne Russell from University Relations were busy capturing some of the excitement. Here are links to some of the events they covered.
BFA grad show
Every year, members of UFV and its surrounding community come together to support an exciting cultural event in the Visual Arts Department: the BFA Grad Show. This year's exhibition features works by Ryan Cadarette, Evelyn Dewar, Mallory Donen, Tessa Dumanski, Julie Epp, Tanya Kaario, Cybil Lee, Maurice Motut, Jessica Niven, Sierra Rondquist, Megan Ross, Stewart Seymour, Wenhao Shi and Laura Vis.
You can still see the show until May 19. Gallery hours: Mon – Fri, 10am – 6pm, Abbotsford, 33844 King Rd. See photos here.
Theatre Directors' Festival
Thing always get a little wacky at the opening ceremony for the annual Directors' Festival. See photos here.
Graphic and Digital Design's Valley Design — New Frontiers show
Valley Design celebrated the unique qualities of being the Fraser Valley's only design program. With a solid foundation in digital skills and current fields of design practice, 22 designers from the Graphic + Digital Design program at the University of the Fraser Valley are embarking on new frontiers, but not before they unveiled their work alongside an exciting Pechakucha event at Abbotsford's Highstreet April 28. For more, see designmission.ca. See photos here.
Absolute Style fashion show
Once a year, the UFV Fashion Design department stages a show to feature our graduates' fashion collections. This is an incredible opportunity to see the creative handiwork of talented young people, who have worked hard to build the portfolio they will use to launch their career in this exciting field.
See the Absolute Style Fashion show photos here.
Reaching Out Together: Connections Through Social Work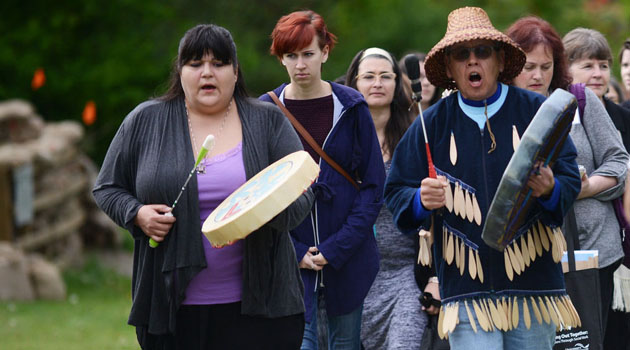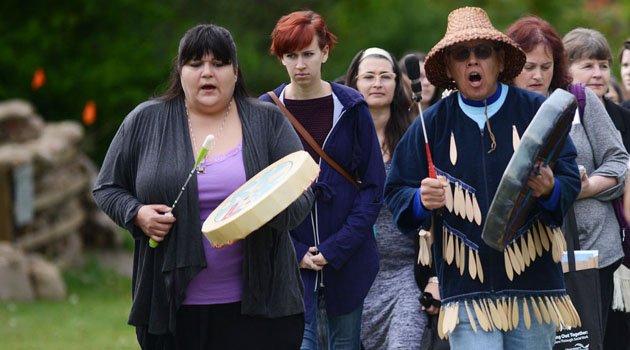 Hundreds of social workers came from near and far for UFV's captivating conference called Reaching out Together: Connections Through Social Work, which ran at the Abbotsford campus April 28-May 1. See the Reaching Out Together photos here.
Pakistani Vice Chancellors visit
Nineteen Pakistani Vice Chancellors, representatives of the British Council and Higher Education Commission Pakistan visited UFV last week as part of a 10-day, multi-university tour.
Hosted by Peter Geller, UFV's Vice Provost/Associate Vice President, Academic, delegates focused on six themes: developing strategic thinking and planning; strategic planning framework; good governance; financial management; academic innovation and research excellence. The Pakistani delegation also visited UBC, SFU, BCIT, and Langara College. See photos here.
Business students tour Phantom Screens
A group of UFV School of Business students recently toured Phantom Screens, a large manufacturer of window and door screens located in Abbotsford. Locally owned and operated, this company has grown to serve distributors in Asia, Australia, the UK, and North and South America. See photos here.
Nursing grads celebrate end of program
A cohort of the Bachelor of Science in Nursing program celebrated completion of studies on May 1, and posed for a few parting photos to remember their UFV experience. See photos here.
International welcome
UFV International summer orientation. UFV welcomed more than 60 new international students for the summer semester. See photos here.
Employee long-service celebration
In case you missed it, photos from the 10, 15, 20, 25, 30, and 40-year dinner are here.
Math contest
UFV hosted the B.C. Secondary Schools math contest for the 18th time on Fri, May 1. The event included 70 juniors and 54 seniors. Photos here .