Call it Artistic April.
Four University of the Fraser Valley programs with an artistic focus are throwing year-end shows between now and April 29.
Theatre: Directors' Festival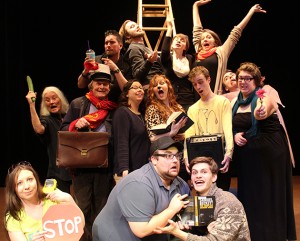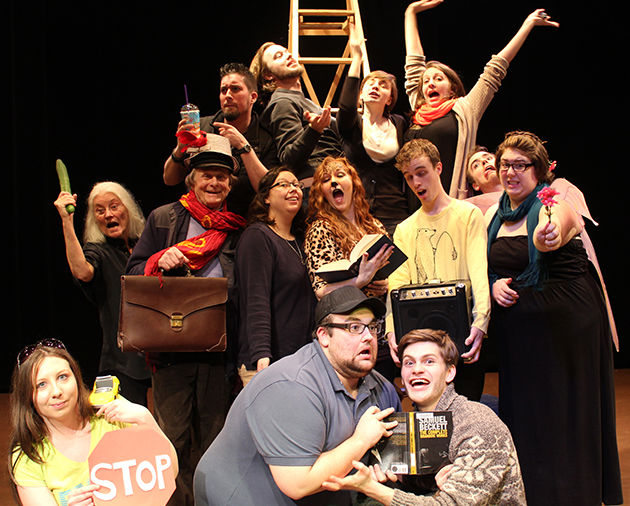 First up, and already playing, is the 20th annual Director's Theatre Festival in Chilliwack.
DFest, as it's affectionately referred to by students, runs April 22–26 at UFV's performance theatre at 45635 Yale Road (at Airport Road) in Chilliwack. The festival features short plays directed and performed by UFV Theatre students as well as post-secondary students from Capilano University, Thompson Rivers University, Trinity Western University, and UBC Okanagan.
The festival starts with previews and matinees on Wednesday, followed by Thursday's opening ceremony at 4:30 pm with performances continuing at various times through to Sunday evening. DFest has grown over the last two decades to become the biggest event of its kind in B.C., engaging over 150 students and selling 3,500 tickets in 2014. This year, audiences can choose from 25 one-act plays featuring more than 60 performances playing at three performance spaces at UFV's performance theatre.
See the program here, and follow the #dfest2015 hashtag on Twitter. You can pick up tickets at the theatre box office on the day of show.
Visual Arts: Both Sides of Now
Up next is Both Sides of Now, the graduating show for the Bachelor of Fine Arts program at the Abbotsford campus.
This year's exhibition will feature works by 14 graduating artists. Find out more about them here.
Everyone is invited to the opening reception on Friday, April 24 at 6:30 pm in the S'eliyemetaxwtexw Art Gallery, in Room B136 on the Abbotsford campus. The event is free. It is sponsored by UFV Student Union Society, and catered by Restaurant 62.
The grad exhibition continues in the gallery through May 19. Hours are Mon–Fri, 10 am to 6 pm.
Graphic and Digital Design — Valley Design: New Frontiers
The Graphic and Digital Design program steps out on Abbotsford HighStreet on Tuesday, April 28.
Featuring a New Frontiers theme, the GDD program invites explorers to gather and discover the Fraser Valley's emerging designers. Guides, maps, and field rations will be provided; taking field notes is encouraged. Sturdy but stylish attire recommended.
The Valley Design: New Frontiers show includes a meet-the-designers session featuring the 22 graduating designers from the class of 2015 from 4 to 6 pm, and a Pecha Kucha on the theme of New Frontiers from 6 to 9 pm. (Pecha Kucha is Japanese for chit chat, and refers to a multiple speaker presentation format in which each speaker shows 20 slides for 20 seconds each, keeping the presentations concise and fast paced.)
Come out at discover the Valley's hidden design gems at this portfolio show of the second group to graduate from UFV's Graphic and Digital Design program.
The exhibition will remain on display at the HighStreet location until Fri, May 1, 2015.
See here for a list of the show sponsors and here for a list of all the GDD graduating artists.
Fashion Design: Absolute Style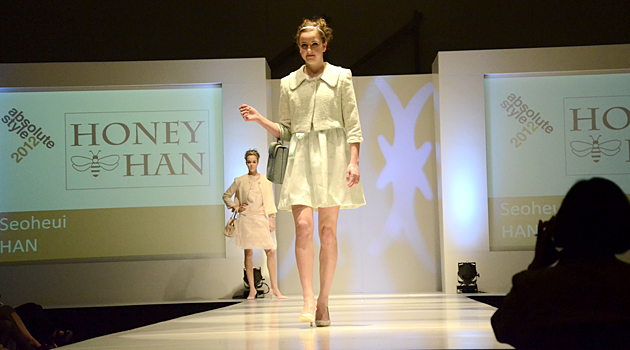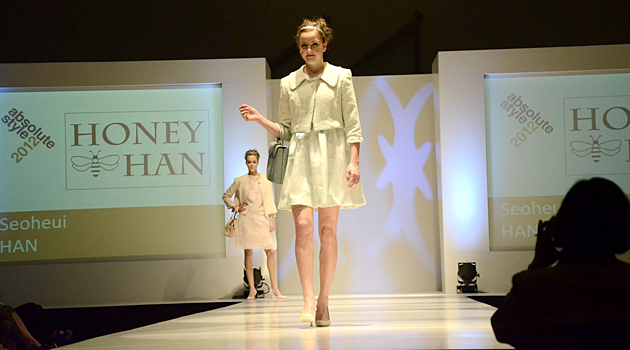 The Fashion Design program will rule the catwalk with its Absolute Style show on Wed, April 29, with matinee and evening presentations featuring the designs of UFV fashion students. The matinee runs at 2:30 pm (door open at 2 pm) and the evening show begins at 7 pm, with a wine-and-cheese reception sponsored by the Alumni Association at 6:30 pm.
Tickets for the matinee are $10 and for the evening show they are $18. They can be ordered online here or purchased at the Abbotsford or Chilliwack campus bookstores.
-30-