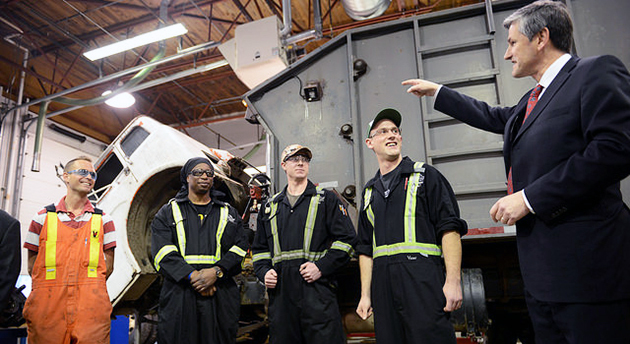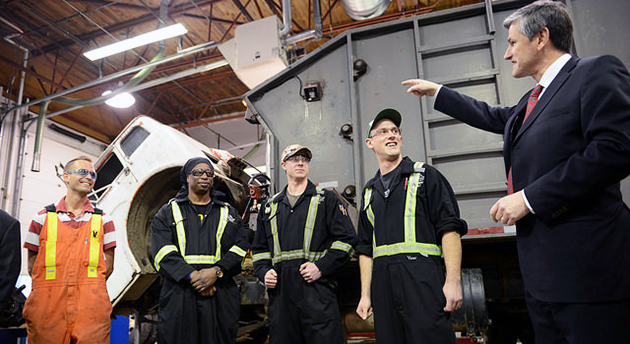 Advanced Education Minister Andrew Wilkinson toured the Chilliwack campus at Canada Education Park on Fri, Feb 20.
After visiting the Agriculture Centre of Excellence, Health Sciences labs, and the Aboriginal Gathering Place, he toured the Trades and Technology Centre, and announced funding of $325,274 to buy new trades training equipment that supports students entering in-demand occupations critical to the economy.
UFV is using the funds to keep up with industry and curriculum requirements.
The new trades training equipment bought with the funding includes a steam cleaner, HVAC recovery program, and drill press for heavy duty mechanic trades students; a saw for carpentry students; a power threading machine for plumbing students; and new technology welding machines for welding students.
See the Advanced Education ministry news release here, photos from the visit here, and a Chilliwack Times story on the event here.
Wilkinson also toured the Abbotsford campus on Jan 30.