With notes from stories featured in BC's Top Employers publication and the Eluta.ca site
The University of the Fraser Valley is well known for excellence in post-secondary education. Now it's also being formally recognized for being a great place to work. UFV was named as one of British Columbia's Top Employers for 2015, joining 60 other organizations on the list.
Serving an annual enrollment of approximately 15,000 students, UFV has more than 1,200 employees, including close to 350 permanent teaching faculty, and more than 360 permanent staff members. UFV is celebrating its 40th anniversary in the 2014/15 academic year. Some employees have been with the university since the 1970s. The average age of UFV employees is 47.
UFV was selected for the list because of the overall employee experience it offers, including competitive salaries, an excellent benefits package, professional development support, commitment to employment equity and workplace diversity, campus amenities, family-support initiatives such as maternity and paternity top-up, and employee assistance programs. It was also chosen for fostering a work climate that encourages and enables its employees to do meaningful work contributing to the positive development of surrounding communities.
"Community engagement has always been a core value for our university, ever since its beginnings as a community college," says Diane Griffiths, UFV associate vice president of human resources. "UFV strives to be continually engaged with and serving the needs of our students, and our surrounding communities, including local civic governments and the Stó:lō aboriginal people."
The result is a collegial, supportive atmosphere for staff and faculty alike and where ideal job candidates are those interested in making a difference.
"We look for academically and technically prepared, culturally diverse individuals who are passionate about teaching and learning, and who thrive in a workplace culture which believes the ongoing exchange of ideas and knowledge can transform lives as well as inform everyday practices," says Griffiths. "In short, people who embrace fully the potential of education to change our world."
For Chris Bertram, a UFV associate professor of kinesiology and physical education, UFV is the perfect fit. It is large enough to offer ample opportunities for professional and scholarly development, yet small enough that he can get to know his students individually.
"The university puts a lot of emphasis on teaching, which I really enjoy," says Bertram, who won UFV's Teaching Excellence award in 2011. "It's a part of my job I'm really passionate about."
UFV offers its employees opportunities to engage in work which they deeply value. For Bertram, also a researcher with numerous scientific articles to his credit, that has widened the realms he can investigate.
He studies the science of human movement and these days he is particularly interested in motor development and control in elite athletes, children with developmental disabilities, and those with Parkinson's disease. This research has real-world applications beyond the laboratory, consistent with UFV's mandate to serve the broader community.
"I can really see spending the rest of my career here," says Bertram, who also coaches UFV's very successful golf team and has twice served as interim athletic director.
Many factors have contributed to the tendency for employees to stay for the long-term, says UFV media and communications manager Anne Russell.
"There is a unique atmosphere that has been created by people working together to build the institution through its various phases, from community college, through degree-granting university college, and now full-fledged university," she says. "Everyone who works here has been part of building a university. They can see the results of their work in the success of our students and alumni, and this helps them feel connected to our community."
UFV's campus locations in the scenic Fraser Valley, with the "agriburban" feel of being close to nature but handy to shopping, restaurants, and cultural and recreational opportunities, are also a draw for potential employees, says Griffiths. That, along with a housing market that's more affordable than urban centres like Vancouver, helps draw employees.
The campus themselves offer employees a range of amenities to add to the lifestyle advantages. There is easy access to a library, season of theatre, athletic events, continuing education courses, free tuition for credit courses, a fitness centre and classes, guest lectures, forums, art exhibitions, and more.
Special employee events at UFV include a welcome-back barbecue in August, new employee orientations, long-service recognition awards, retirement dinners (which function as mini reunions of past retirees), and Halloween celebrations.
Employees also have the chance to improve their skills and knowledge at UFV with a variety of opportunities including career development and progression initiatives, workshops, tuition waivers, annual professional development funding, in-house workshops, and longer-term sabbaticals and educational leaves.
UFV is also culturally diverse, which reflects the surrounding communities. In 2013, the university was honoured with an award during the Fraser Valley Cultural Diversity recognition event.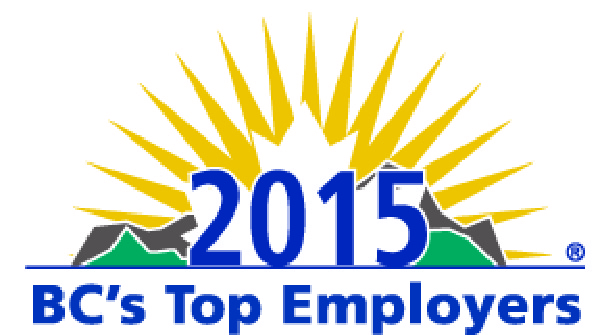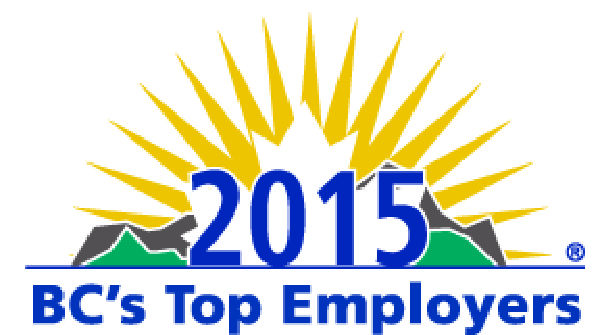 The BC's Top Employers list is generated by Mediacorp Canada, which also manages the Canada's Top 100 Employers project and the Eluta.ca job search engine.
See more at BC's Top Employers and the Eluta.ca site. A special publication highlighting BC's Top Employers will be included in the Vancouver Sun on Fri, Jan 30.