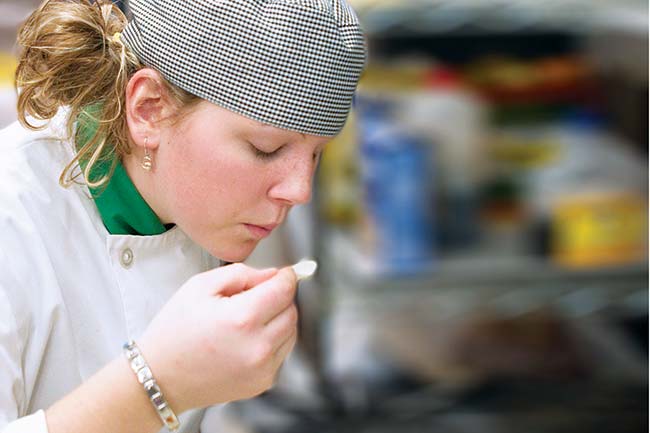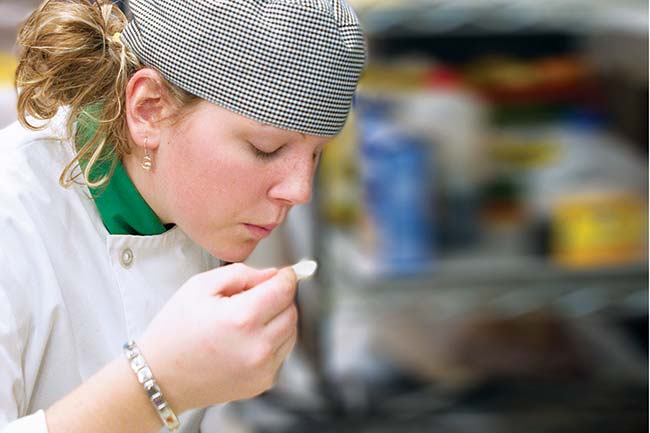 Opportunities for professional cooks are opening up in Canada.
The Globe and Mail reports that 18 million Canadians have a meal out on any given day. And cooks and chefs are fourth on the list of most in demand occupations in B.C. over the next decade.
Outside of the traditional opportunities in restaurants, hotels, and institutional facilities, new jobs are opening in areas such as product development, food styling, and food sustainability.
Training options
To take advantage of job openings in the food and beverage industry, aspiring chefs in the Fraser Valley can train close to home at the Trades and Technology Centre (TTC) on Tyson Road in Chilliwack.
"We offer the training you need to earn your Professional Cook Red Seal certification," says Rolf Arnold, Director of the Faculty of Applied and Technical Studies at UFV. "It is a universally recognized certification of apprenticeship in Canada and highly regarded in the profession."
"If you are working, you can get your employer to sponsor you as an apprentice," Arnold adds. "If you choose that route, you mix on-the-job learning with formal training in our professional kitchen to earn your level 1, 2, and 3 Professional Cook apprenticeship and then become a Red Seal chef.
"Or you can start in our Culinary Arts foundation program, train for ten months, and be eligible to write both Level 1 and Level 2 qualification exams before you enter the workforce."
"We have a fully operational kitchen lab that provides meals both for the campus cafeteria and Rivers dining room," says Arnold. "Our students get hands-on experience in a real-life setting providing lunches and fine dining to our community. That's invaluable."
Next start date February 10
"Our next start date for Professional Cook Level 2 apprenticeship training is February 10," says Culinary Arts instructor, David Bensmiller. "Classes run part-time Mondays and Tuesdays for 15 weeks."
"With Level 2 under your belt, you can progress from line cook, or second or third cook to team leader, sous chef, or first cook," Bensmiller points out. "And that translates into better wages."
Grants are available to help apprentices with tuition cost. Employers who are sponsors may also be eligible for tax credits.
If you live in Abbotsford and need transportation, there is a shuttle bus running from the campus to the door of the TTC building.
The Culinary Arts foundation program starts yearly in August. Apply now to reserve your seat.
The exact start date for Level 1 and 3 is yet to be announced. Phone 604.847.5450 to put your name on the list and be notified when application period opens.