To read the full Chilliwack Progress story on this interesting project, written by Jennifer Feinberg, go to:
 http://www.theprogress.com/news/282075581.html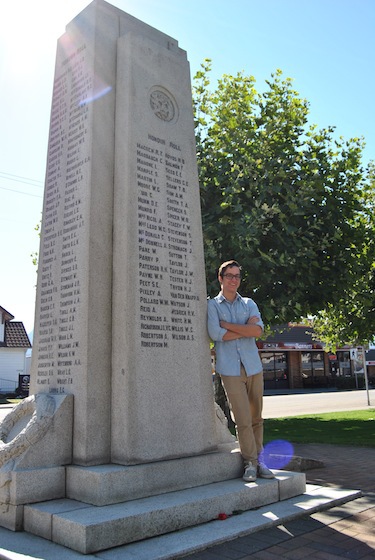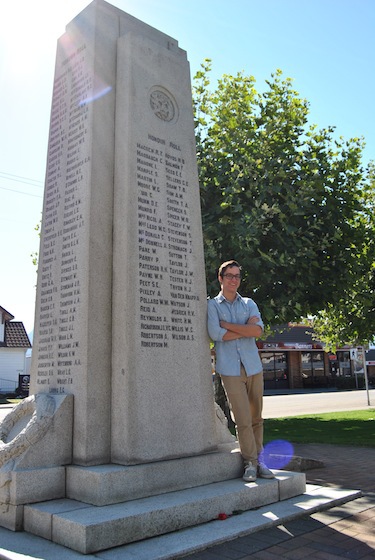 This is an excerpt from the Chilliwack Progress story:
Soldiers from Chilliwack who laid down their lives in the Great War and Second World War can now be searched online with interactive maps.
Welcome to the Poppy Project.
The research was undertaken by history major Pierce Smith, as part of a UFV work study program.
"For people today, the Poppy Maps create a connection, through geography and history, into the past," writes Smith in his online introduction. "In this way, we can be linked to the lives of those who sacrificed themselves in two world wars that had such an impact on Canadians in the 20th century."
The unique Chilliwack project links the past with the present with the help of technology, and the timing for Remembrance Day coming up, is perfect.
"It brings home the reality of local people who were part of this great national trauma, and locates it on the streets that we ourselves inhabit," UFV professor Molly Ungar, who was Smith's project supervisor.
She gave the example of Private Orville Hubert Boucher of Chilliwack, who lived with his parents at the corner of Brooks Avenue and Elm Drive. He enlisted in February of 1916 and was killed during the Battle of Hill 70, in August of 1917.
The maps are at: www.chilliwackmuseum.ca/poppy-project/