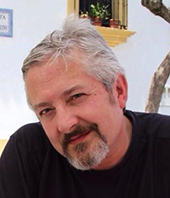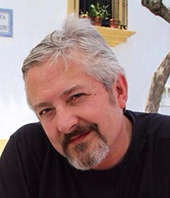 The fears and effects of Ebola will be tackled head-on when Dr. Darin Cherniwchan leads UFV's annual Faculty of Health Sciences Speaker Series fall presentation Nov. 25 at UFV's Chilliwack campus at Canada Education Park. Admission is free and the public is welcome.
A widely respected family and travel physician, Dr. Cherniwchan will begin his presentation with accurate information about the Ebola disease and how it's spread, then build to look at the world's response and over-reaction to the current outbreak.
Beginning at 11:45 a.m. in the atrium, Dr. Cherniwchan's hour-long presentation is titled 'De-MYTH-stifying Ebola and other Infectious Diseases' and reaches beyond basic scientific principles to examine the concept of social responsibility related to infectious disease in general, and influenza in particular.
UFV associate professor of nursing Shelley Canning says organizers chose both the subject and the speaker to bring a local expert's voice to a health topic that has held the world's attention for many months.
"Dr. Cherniwchan is an acknowledged expert in the fields of travel medicine and infectious diseases and is passionate about sharing his expertise within both the UFV and local communities," says Canning.
"In light of the devastating nature of the outbreaks in Africa it is important to have access to accurate information that can help to dispel the myths."
Dr. Cherniwchan has worked as a physician in Abbotsford and Chilliwack the past 24 years. He is both a pharmacist (UBC '87) and physician (McGill '91).
The fall instalment of UFV's Faculty of Health Sciences Speaker Series will be followed by an annual winter presentation in early 2015.
For more information on UFV's Health Sciences, visit ufv.ca/health.