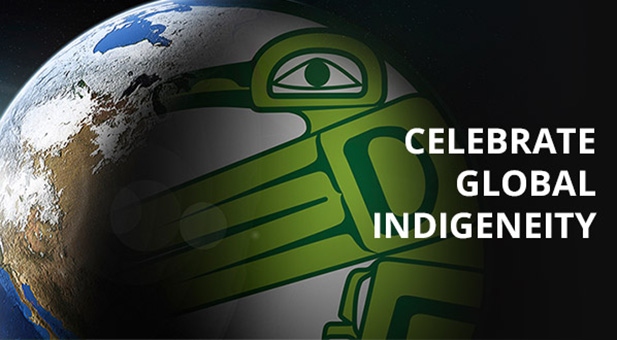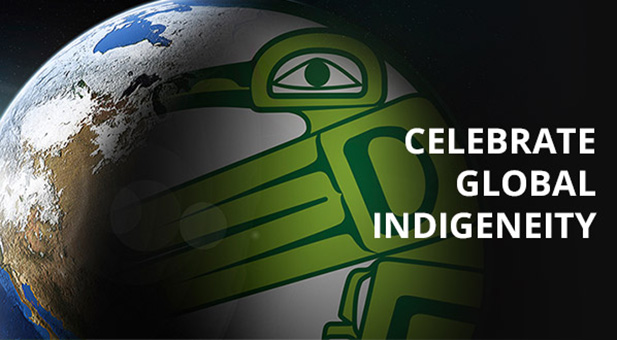 From Nov 12-14, UFV will join over 100 countries in celebrating International Education Week and Canada's engagement around the world.
The theme identified for UFV for 2014 is "Exploring Global Indigeneity" where events and discussions will highlight the connections between local and global indigenous peoples, and our interactions and stories shared together.
UFV International has collaborated with various departments, offices, and clubs at University of the Fraser Valley to produce a diverse and engaging series of events for the week.
The UFV Aboriginal Student Club (ASC) has taken on a great role for the week and is co-organizing the event UFV Talks: Empowering Youth — Local and Global Indigenous Peoples with UFV Student Life.
ASC president Morris Prosser explains his perspective on the importance of highlighting global indigeneity: "By showcasing Indigenous peoples, one is stating that these cultures are alive and well. This recognition allows Indigenous people to teach others who we are through our own Culture and History. Our worldview has the potential to enrich those willing to learn, and can result in collaboration between Indigenous and Non-Indigenous so that we may walk forward in peace and understanding."
Events are free and open to the public. For more information, please visit www.ufv.ca/iew
International Education Week 2014 @ UFV: Schedule of Events
Wed, Nov 12
UFV International Global Lounge Open House
12-1 pm, B223 Abby
Join us in officially opening the Global Lounge space, dedicated to programing, events, and learning that relates to global competencies and connections. Refreshments served.
Exploring Global Indigeneity though Internships
2:30-4 pm, B101 Abby
Experiential learning has long-term educational and learning impacts for the participant. Join current UFV Global Development Studies students Makaela Peters & Bryanna Anderson & Arthur Blackstar, Coordinator of Aboriginal programs from Canada World Youth discussing their experiences interning with indigenous peoples around the world.
Bites & Brittles
6 pm, UFV Baker House Residence
Join Baker House residents for an international food event that will allow you to sample delectable delicacies from faraway lands. We will serve food and play games from various countries around the world! A $2 fee applies.
Thurs, Nov 13
Métis Awareness Day
11:00am-3:00pm, U-House F-125
Come learn about the Métis and the instrumental role they played in shaping Canada as we know it.
UFV Talks: Empowering Youth — Local and Global Indigenous Peoples
3:30-5 pm, U-House F-125
Join Helena Paul, Stó:lō Nation Community Engagement Hub Coordinator & Spirit of Our Communities (SOC), a group of youth from various First Nations communities in the Fraser Valley. They will present a series of cultural performances not to be missed!
Fri Nov 14
Cultural Garden
12-3 pm, B223 Abby
UFV has a diverse student population who comes from around the world. Come to visit the cultural garden to learn more about the countries and cultures found at UFV (including Canada and Aboriginal peoples). Enjoy a vibrant celebration of International Education Week 2014 through dress, dance, food, games, & prizes
Indigenous Peoples of the World
Library, CEP
Come by the CEP library and learn about indigenous peoples of the world through an interactive display and quiz.
For more information, contact Chelsey Laird at chelsey.laird@ufv.ca