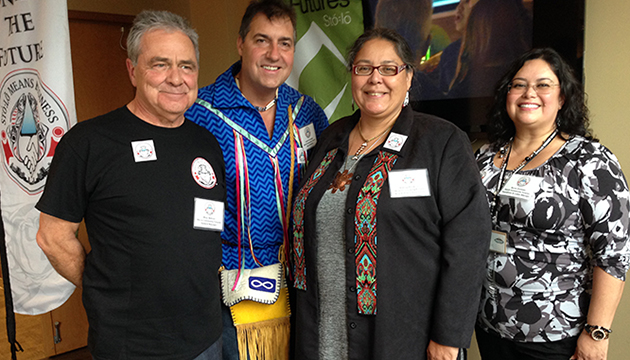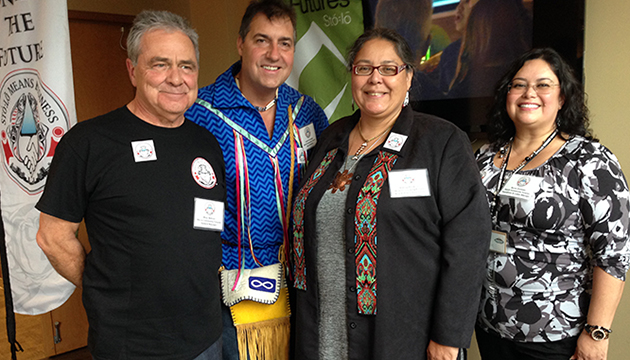 UFV lent its support to Stó:lō Means Business, an economic business initiative focused on providing support to assist Aboriginal business growth within Stó:lō traditional territory and establishing Stó:lō as a leading centre of Aboriginal business.
Shirley Hardman, UFV's Senior Advisor on Indigenous Affairs, serves as board chair of Stó:lō Community Futures, which presented Stó:lō Business Match, a event connecting Aboriginal and non-Aboriginal businesses and organizations using an online dating/business profile tool and "speed dating" in-person meeting format.
Stó:lō Business Match took place Oct 28 and 29 at the Ramada Inn in Abbotsford, and featured:
158 companies and organizations
852 match meetings booked
The event was part of Aboriginal Business Match (ABM) Series. There were $30 million worth of deals signed at ABM events in Saskatoon and Penticton in 2014.
UFV's School of Business had a booth at the tradeshow component of the Stó:lō Business Match event.
Frank Ulbrich, Director of the School of Business, and Dean of Professional Studies Tracy Ryder Glass had meetings set up with groups including Sto:lo, Ts'elxweyeqw, Soowahlie, Four Corners, Seabird, Shxwha:y, Tzeachten, Leq'a:mel, Skawahlook, Shxw'owhamel and Chilliwack Metis.
More information on the event is available in this Chilliwack Progress article.
For more information on Stó:lō Community Futures (SCF) and Stó:lō Means Business (SMB), please visit http://www.stolocf.ca/stoacutel333-means-business.html
For more information on Stó:lō Business Match (SBM), please visit http://www.stolobusinessmatch.com/