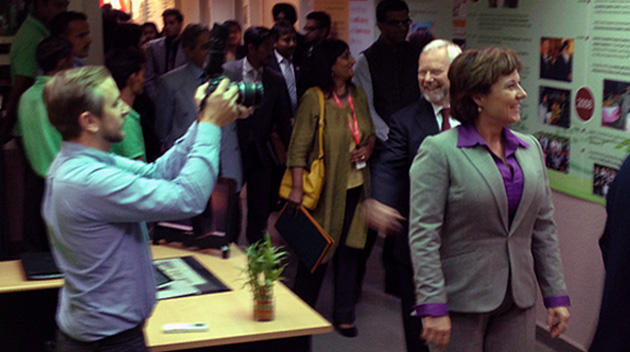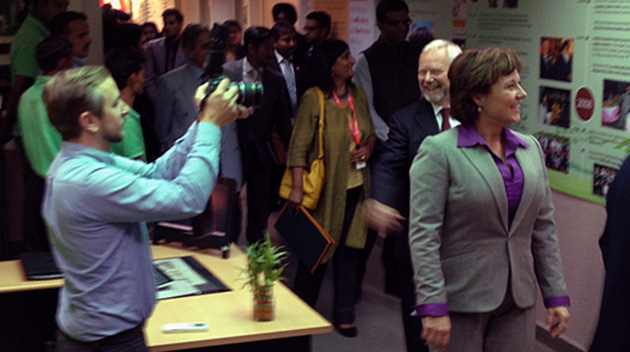 UFV hosted B.C. Premier Christy Clark and her international trade delegation at its campus in Chandigarh, India on Oct. 11. Clark is leading a nine-day trade mission to India.
While visiting UFV Chandigarh, Premier Clark announced $50,000 in funding for 20 scholarships that will enable students from Canada to study in India, and students from India to study in Canada.
"The Government of British Columbia recognizes the social, cultural and economic benefits of student exchanges between India and British Columbia," said Premier Clark. "This trade mission provides us with opportunities to meet face-to-face with key representatives from many sectors, including education. That helps us build and strengthen our relationships."
UFV president Mark Evered, University Relations executive director Leslie Courchesne, director of the UFV Centre for Indo-Canadian Studies Satwinder Bains, and associate director UFV India Gurneet Anand along with Chandigarh faculty, staff and students, welcomed the delegation.
"We are delighted that the Ministry of Advanced Education shares our view that student exchanges are extremely valuable," said Evered. "These scholarships will allow students from B.C. and India to learn more about each other's culture and forge lifelong bonds that will benefit both jurisdictions from both an economic and social standpoint. They will also enable our university to create even closer ties to SD College, with whom we have established several partnerships and connections."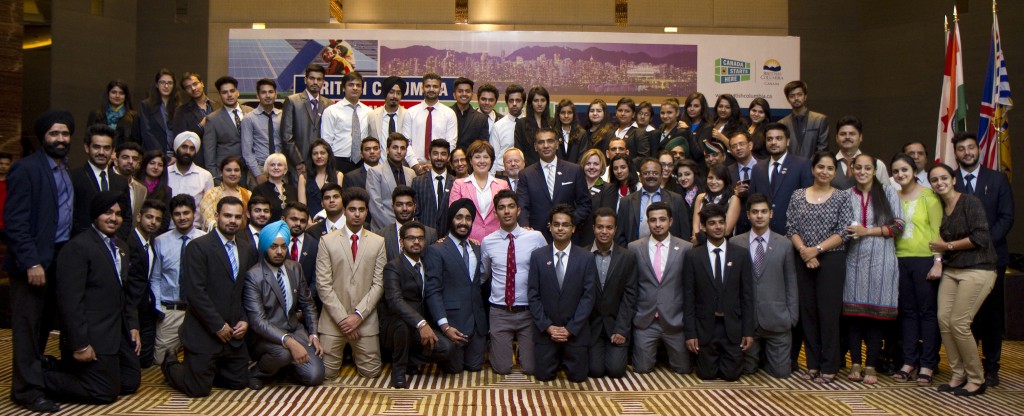 As part of the trade delegation visit, UFV partnered with Sanatan Dharma College to host an education roundtable, moderated by Satwinder Bains. BC Advanced Education Minister Amrik Virk addressed the audience, which included Consul General for Canada in Chandigarh Rajani Alexander, and senior leaders from Simon Fraser University, British Columbia Institute of Technology, Langara College, and other post-secondary institutions from BC and India.
UFV offers its Bachelor of Business Administration degree in Chandigarh in partnership with partnership with Sanatan Dharma College Chandigarh (SDCC), a post-graduate affiliate of Panjab University.