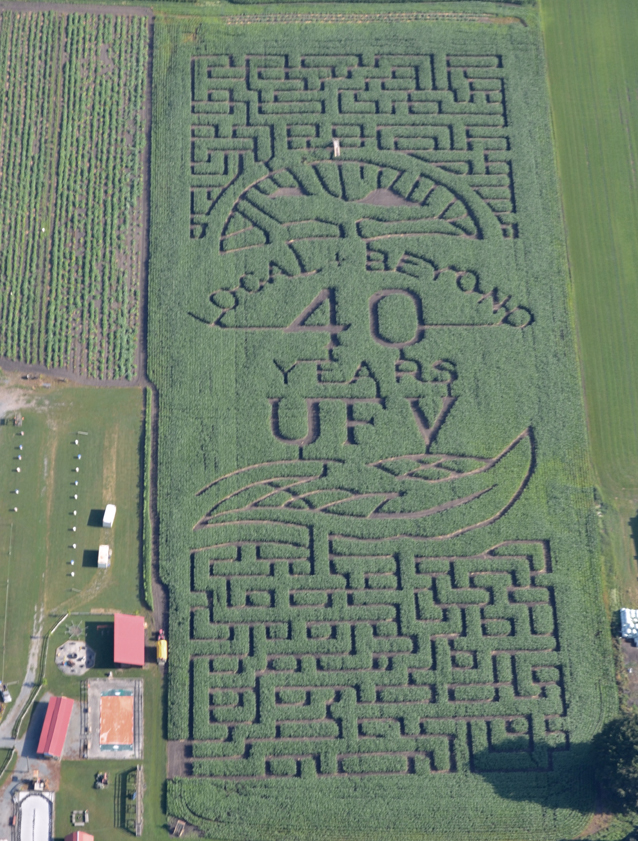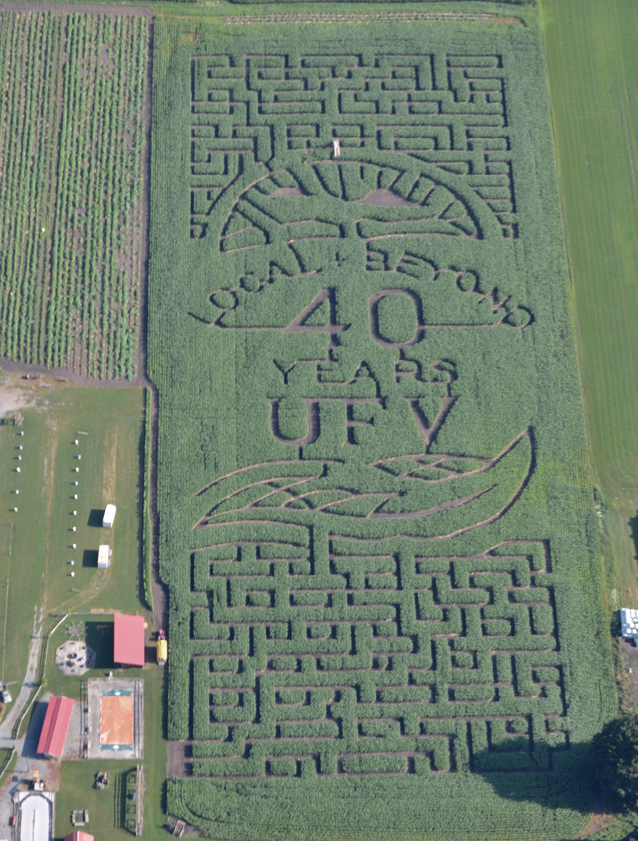 The University of the Fraser Valley is highlighting its rural roots and commitment to excellence in an "a-maze-ing" way during its 40th anniversary year.
UFV has teamed up with the Chilliwack Corn Maze and Pumpkin Farm, and has been named the maze's charity of choice for 2014.
This year's corn maze design is in the shape of the university's 40th anniversary logo. Visitors can learn more about UFV's history and growth as they come upon multiple choice questions throughout the maze.
Saturday, Sept 13, is UFV Day at the Chilliwack Corn Maze. UFV will be hosting a full day of family fun, festivity, and activities in celebration of its significant anniversary.
Admission to the maze on Sept 13 will be by donation, with all proceeds going to UFV's Changing Lives, Building Communities Endowment Scholarship. The suggested donation is a minimum of $9 per person (free for children 3 and under).
"We are absolutely delighted that the Chilliwack Corn Maze has partnered with us to celebrate our 40th anniversary," said UFV President Mark Evered. "We are very grateful for the support of our community, and we invite everyone to join us at the maze for a great day on Saturday, Sept 13 to help raise funds for student scholarships. The Chilliwack Corn Maze is one of the highlights of the fall season, and an important annual contribution to the promotion of agriculture in our region."
The Chilliwack Corn Maze, celebrating its 15th year in 2014, is owned and operated by the Bruinsma and Taekema families, both of which have strong ties to the agricultural community.
"It made sense on many levels for us to make UFV our community partner for this year," said Michelle Klim, marketing coordinator for the maze. "We wanted to help recognize the university's 40th anniversary and its agricultural roots and focus, especially in light of the new Agriculture Centre of Excellence that has just opened. We also have a strong family connection to UFV. Several members of our families have attended UFV and our late brother-in-law Keith Newport was employed there and had a great love for the university."
UFV currently enrolls more than 15,000 students and has more than 30,000 alumni.
"We encourage all of our students and alumni — and all community members — to bring their families out to celebrate and support UFV scholarships on Sept 13," said Hilary Beard, UFV Director of Advancement.
Sponsors for UFV Day at the Chilliwack Corn Maze include Peterbilt Pacific and Fraserway RV.
The Chilliwack Corn Maze and Pumpkin Farm is located at 41905 Yale Road West, Chilliwack, BC. For directions and details see chilliwackcornmaze.com.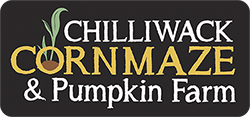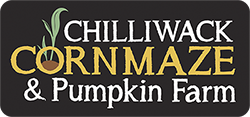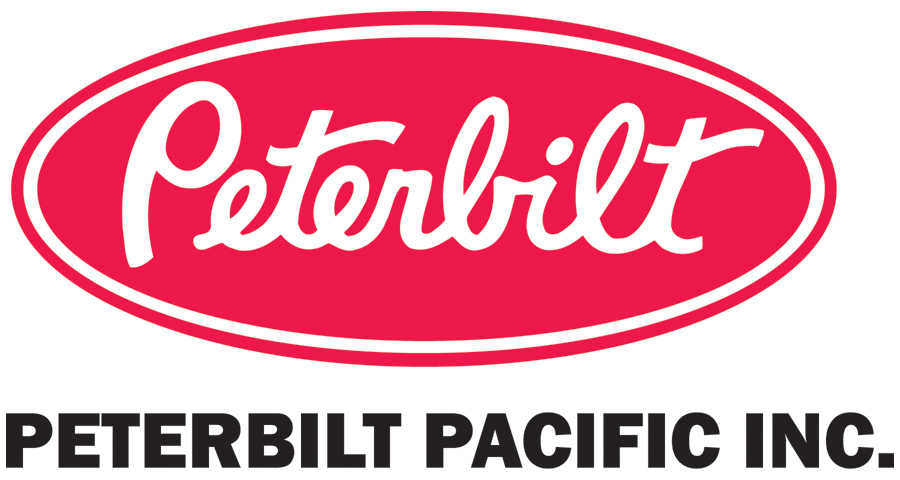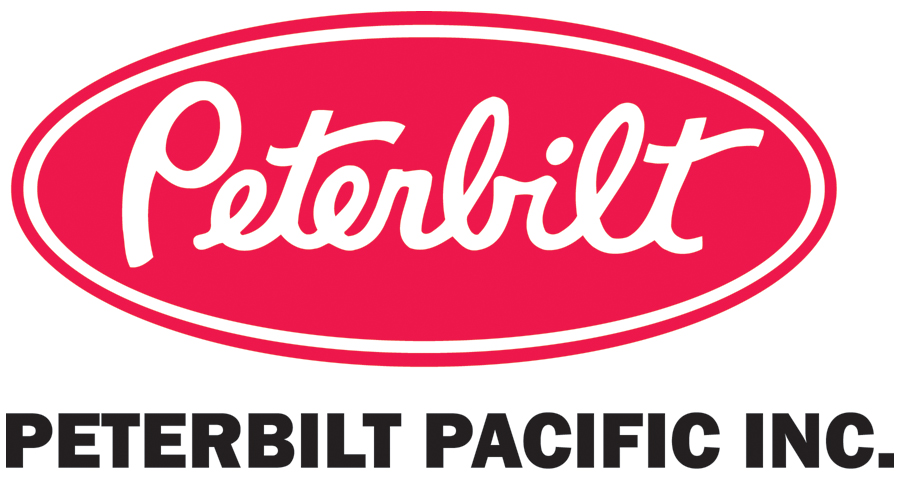 -30-