UFV is going local — really local — with its selection of authors reading at the Literary Café at the Harrison Festival of the Arts this year. UFV's Own is the theme for 2014.
As the University of the Fraser Valley celebrates its 40th anniversary, organizer Cheryl Isaac of UFV Continuing Education has looked to the ranks of UFV students, staff, and faculty for people to read at this year's Literary Café.
"We have a wonderful range of writers at UFV — some of whom teach for us and others who are associated in some other way — and I thought it would be very fitting to highlight local talent when choosing our writers this year," said Isaac, who recently retired as director of Continuing Education at UFV. (Organizing this edition of the Literary Café was a swansong of sorts for her and one of her favourite projects every year.)
This year's café is on Monday, July 14 at 7:30 pm at the Harrison Memorial Hall.
Tickets are available by phone at 604-796-3664, in person at the festival office at the Ranger Station Art Gallery 98 Rockwell Drive, Harrison Hot Springs (8:30 to 4 pm, Mon to Fri), or online at http://www.harrisonfestival.com/festival.tickets.gk
The following authors will read at the café: John Carroll & Rajnish Dhawan (reading together), Daniela Elza, Andrea McPherson, Michelle Rickaby, Katie Stobbart, and Michelle Vandepol.
The evening will also include music by three exceptional musical improvisers: Jared Burrows (guitar), Rob Kholer (bass) and Clyde Reed (bass).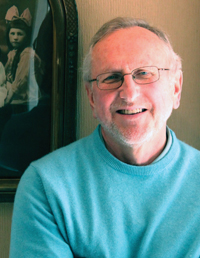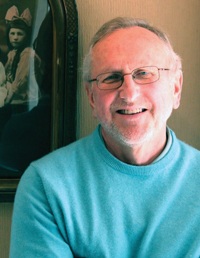 John Carroll is an associate professor of English at UFV. His most recent publication is Madding Aphrodite: small town tales, metaphors and dialogues of the heart (Exstasis). His other publications include two collections — The Plastic Heart (Ekstasis) and Rumour of a Shark (Barbarian Press) — and a children's book, Donkey Nina and the Giant (E.P. Dutton).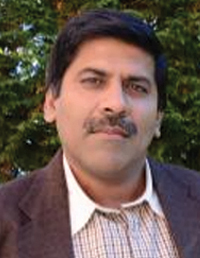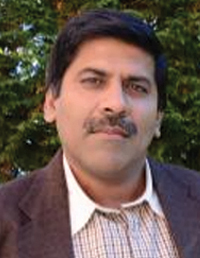 Rajneesh Dhawan is an assistant professor of English at UFV. He is a playwright and a screenplay writer who writes in three languages: English, Hindi, and Punjabi. His first full-length Hindi play Anupama dealt with the issue of live-in relationship in the Indian society. Another Hindi play, Tarpan, touched the issues of farmer suicides and female foeticide in India. Tarpan was staged during the inter-university youth festival in India and went on to win the first prize. He has written four comedy series (Three Punjabi and one in Hindi) and five documentaries, all of which were produced and aired by the state-owned television station in Punjab. He has written two full-length plays in English. That Time of the Year concerns itself with the issues of marriage, gender, and sexuality as perceived through the lens of people in North America and India. A yet untitled play based upon the Komagata Maru incident is scheduled for production in November this year. Two shows of his play Once Upon a Time in Kneda dealing with the lives of early Punjabi immigrants was performed during the centenary celebration of the Gurdwara in Abbotsford.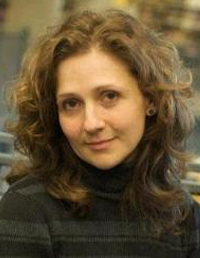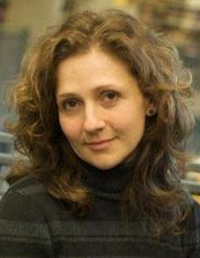 Daniela Elza has lived on three continents and crossed numerous geographic, cultural and semantic borders. Her work has appeared nationally and internationally in over 80 publications. Daniela's poetry collections are: "the weight of dew" (Mother Tongue Publishing, 2012), "the book of It" (2011) and most recently "milk tooth bane bone" (Leaf Press, 2013) of which David Abram says: "Out of the ache of the present moment, Daniela Elza has crafted something spare and irresistible, an open armature for wonder." Daniela was UFV's most recent writer-in-residence.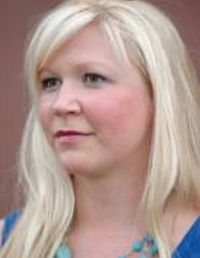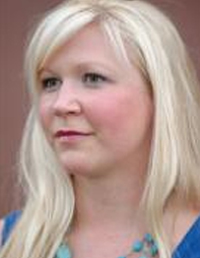 Andrea McPherson is an English instructor at UFV and the author of five books: two novels, Beyond the Blue and When She Was Electric, and three poetry collections, Ellipses, Away, and Natural Disasters. Her poetry has also been anthologized in the UK publication, How the Light Gets In (2009). When She Was Electric was listed No. 6 on CBC Canada Reads: People's Choice; Natural Disasters was long-listed for the 2008 ReLit Awards. Andrea holds an MFA in creative writing from the University of British Columbia, where she was editor of Prism International. She has also acted as the reviews editor for Event Magazine. She is the faculty advisor for Louden Singletree, UFV's literary magazine.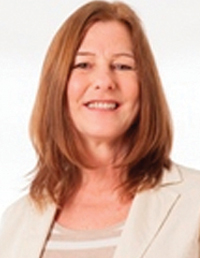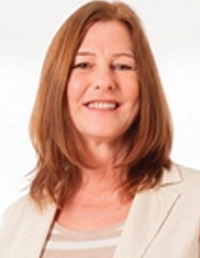 Michelle Rickaby has worked at UFV for almost 20 years in the International Education and Upgrading departments. Michelle enjoys writing and in 2009 her personal essay "My Symbol of Hope" was published in Canadian Living magazine. In 2010 Michelle wrote and published a book with her two friends titled Choosing to Smile, Inspirational Life Stories of Three Friends Who Happened to Have Cancer. She wrote about her personal struggles after her cancer diagnosis and shared what inspired and shaped her life.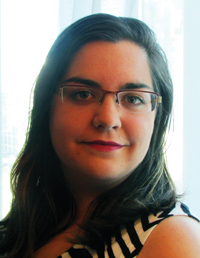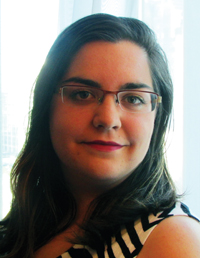 Katie Stobbart is a creative writing honours student at UFV studying poetry, fiction, and creative non-fiction. Her poetry and short fiction has been published in Louden Singletree, What If magazine, and the Poetry Institute of Canada's 2009 anthology of verse, Whispers on the Wind. Katie is the president of the English Students Association and was a copy editor of the fifth issue of Louden Singletree. She was copy editor of The Cascade, UFV's student newspaper, for the past year and is currently editor in chief. She also volunteers at the Pacific Institution facilitating a creative writing group for inmates.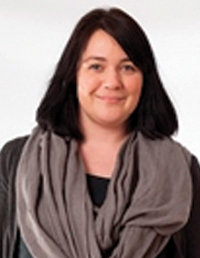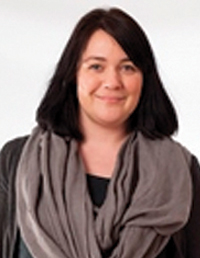 Michelle Vandepol is UFV's Hope Centre coordinator. Her published fiction works include a novel — Mother Mexico (2008) and a collection of short stories — Stories Your Mother Never Told You (2014). Her articles have appeared in magazines such as New York's Succeed and Britain's Woman Alive. Her print credits also include a few years of weekly newspaper reporting for the Agassiz Harrison Observer, museum guidebook writing, copywriting, and writing for websites.