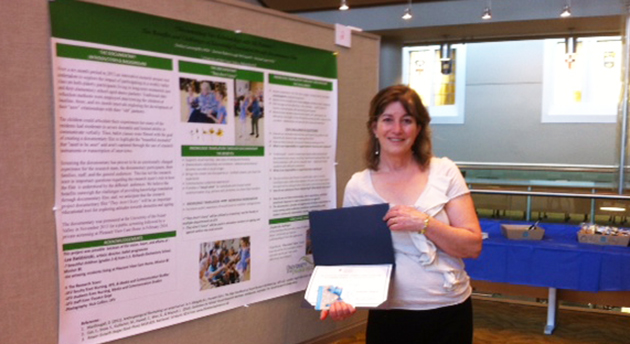 A contingent from UFV attended the UBC Graduate Students in Nursing Symposium on May 2. There were very accomplished presenters ranging from undergraduate to doctoral students from Langara College, the University of Victoria, Seattle University, UBC, and UFV. The theme was Advancing Nursing Practice; however, there were presenters from a variety of professions.
UFV had two winners and a runner-up at the competition.
BSN student Scott Ramsay was the winner of the poster presentation, and UFV nursing faculty member (also a UBC PhD student) Shelley Canning won the oral research presentation. The runner up for the oral research presentation was Genevieve St. Martin (UFV Biology Honours Graduate) who gave her mother Shelley Canning some tough competition and really impressed her audience.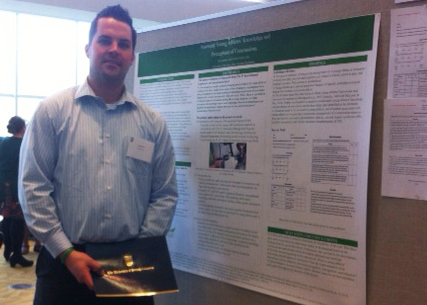 All three were very engaging and passionate about their work and the judges commented on the impact these three had on advancing nursing practice, notes nursing faculty member JoAnne Nelmes, who attended the competition.
Several UFV representatives and fans attended in support of the presenters, including  Maddie Vaughan (BSN student), Elise St. Martin (History student), James Bedard (UFV Biology professor),  and Angela Bedard (Genetic Counsellor, BCCA).