By Melanie Wickes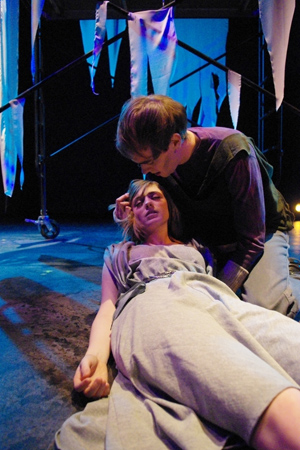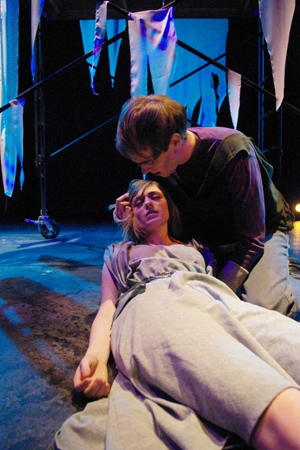 UFV Theatre's Romeo and Juliet opened last Friday to an excited and engaged audience. The buzz in the lobby was magnetic and the post-show reception crowd had to be (gently) pushed out the door!  As the show heads into the second week of a three-week run, here's what some of the audience members thought of the show:
"I paid for my seat but I was only on the edge of it."
"Really great costumes."
"I didn't expect to like the post-apocalyptic setting but it really worked."
"My heart raced out of my chest."
"Aesthetically amazing."
"Surprising!"
"What an engaging production! A clear vision, right from the opening scene….A real triumph!"
Read more about Romeo and Juliet in the news:
The Cascade: http://ufvcascade.ca/2014/03/06/when-someone-says-romeo-and-juliet-you-dont-immediately-think-dubstep-grind-core/
Chilliwack Times: http://www.chilliwacktimes.com/entertainment/246417621.html
Chilliwack Progress: http://www.theprogress.com/entertainment/248603981.html
There are tickets available for the following six performances:
Fri, Mar 14 at 7:30 pm
Sat, Mar 15 at 7:30 pm
Sun, Mar 16 at 2 pm
Thu, Mar 20 at 7:30 pm
Sat, Mar 22 at 7:30 pm
Sun, Mar 23 at 2 pm
Note: the Alumni evening on Fri, Mar 21 is fully booked.