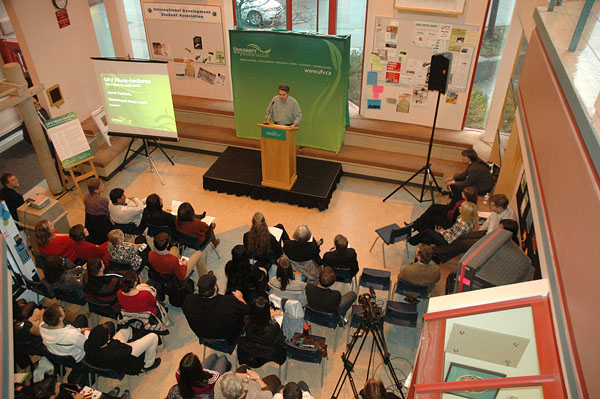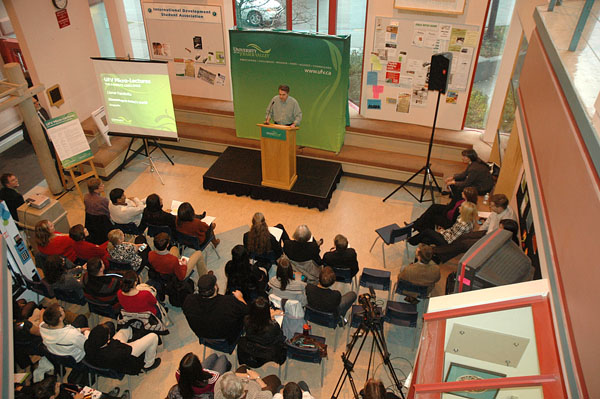 How would you like to know more about invasive knotweed, flipped mathematics, intentional mental illness, queer ecology, and censorship of soldiers in one hour or less?
UFV is once again presenting microlectures by faculty members on Wed, Nov 13 at 11 am in the Roadrunner lounge in Building A of the Abbotsford campus.
Come find out about what UFV faculty are up to in their research and learn about more than a dozen topics in under an hour. Pick up some interesting tidbits from some of UFV's best minds. Each researcher takes the stage for a maximum of two minutes and speaks about the exciting findings and implications of their research.
List of speakers:
Jim Daems
English
Queer Ecology? — William Bradford's Of Plymouth Plantation
Darrell Fox
Social Work and Human Services
Power Relations and Specific Advocacy Approaches in Family Group Conferencing with Children and Young People
Sharon Gillies
Biology
Invasive Knotweeds: The Godzilla of Plants
Aleksandra Idzior
Visual Arts/Arts History
War and Photography: Teresa Zarnower's Response to a Catastrophe
Marcella LaFever
Communications
Undergraduate Research at a Teaching-Intensive University: The Relationship of Gender and Year of Study to Student Motivations
Judy Larsen
Upgrading & University Preparation
Student Autonomy in a Flipped Mathematics Classroom
Seonaigh MacPherson
Adult Education
Integration, Achievement, or Sustainability? Interpretations of Diversity Education in Canada, the USA, and India
Linda Pardy
Communications
Higher Learning & Radical Integration: Connecting Disciplines & Helping Students Juggle it All
Prabhjot Parmar
English/SCMS
The Letter that Never Reached: Censorship and Indian Soldier in France during the Great War
Peter Raabe
Philosophy
Intentional Mental Illness
See www.ufv.ca/research/news-and-events/microlecture-series/ for more information.