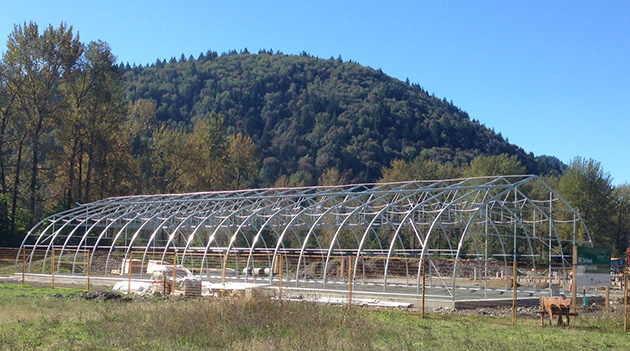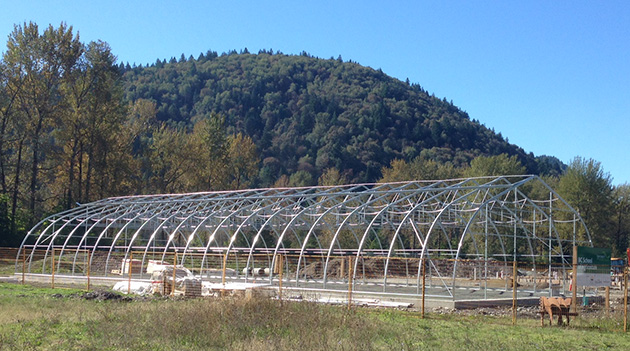 Community partnerships are playing a key role in the development of the new B.C. Agriculture Centre of Excellence at the University of the Fraser Valley, and CropLife B.C. is one of the first organizations to step forward to offer support.
CropLife B.C. has pledged $10,000 to build a new pesticide storage facility for the UFV Agriculture program's plant protection and pest management materials. The donation is an investment in providing a safe learning environment for agriculture students.
"Partnerships are key to our success as a stakeholder in the industry and help us to achieve the industry's vision of crop protection, the enhancement of sustainable farming, sound public policy, and protecting the environment," said Lynn Lashuk, chairperson for CropLife B.C.
"At CropLife B.C. we work with our members to ensure there is continued access to existing and new crop protection technologies to control weeds, insects, diseases, and seeds with novel traits, so that they can  grow crops with healthier properties — all of which will help ensure we can feed a hungry world," added Lashuk .
"This donation will provide a lasting benefit to the university and our agriculture programs," said John English, UFV Dean of Trades and Technology. "It offers our students a chance to receive the relevant and applicable skills they needed to go on to be our next generation of farmers and agricultural industry professionals."
"We are very grateful for CropLife B.C.'s continued support over the years, first in providing an annual scholarship for an agriculture student, and now as an active participant in our new campaign to build a new B.C. Agriculture Centre of Excellence. Their generosity helps to support our students in their journey to expand their knowledge as they prepare to be future leaders in the agriculture industry. As we look to expand and improve our agriculture facilities, support from local organizations like CropLife B.C. becomes even more important," said Hilary Beard, Director of University Advancement and Alumni Engagement at UFV.
Construction of the new agriculture centre is underway, with the first phase opening for students in 2014. The centre will be an addition to UFV's new Chilliwack campus, located at Canada Education Park.
To learn more about UFV's B.C. Agriculture Centre of Excellence campaign and how you can get involved, please contact Karina Chow at 604-851-6329 or karina.chow@ufv.ca.
To find out more about UFV Agriculture programs, go to ufv.ca/agriculture.