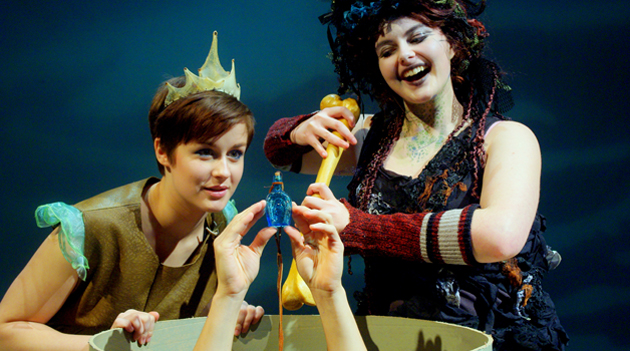 UFV Theatre presents The Little Mermaid, the classic fairy tale by one of Denmark's greatest writers, adapted into an imaginative stage production by British playwright Pam Gems. Audiences can submerge themselves into the story of a young mermaid who, after falling in love with a human prince, makes a courageous, but ultimately heart-breaking bargain with a sea witch. While this magical play is suitable for children aged six years and older, theatre lovers will rediscover the darkness of Andersen's original tale. As Pam Gems writes, "What is surprising about the stories of Hans Christian Andersen is what is surprising about all fairy stories…the darkness."
The Little Mermaid is directed by Colleen Lanki, a UFV sessional instructor and artistic director of TomoeArts in Vancouver. Lanki has worked in Japan, the US and Canada, directing, choreographing, and performing everything from experimental movement theatre to musical comedy. The Little Mermaid features a cast of 20 student actors in roles such as mermaids, a sea witch, a prince, and a colourful array of sea creatures. The production also depends on the work of 20 students working in backstage roles who are gaining insight into the collaborative and technical skills involved in creating quality theatre.
The Little Mermaid runs November 6 to 24, 2013 with varying performance dates and times. Ticket prices range from $11-$23 plus service fees and are available through the UFV Theatre box office at 604-795-2814 or theatre@ufv.ca or online at UFV.ca/theatre.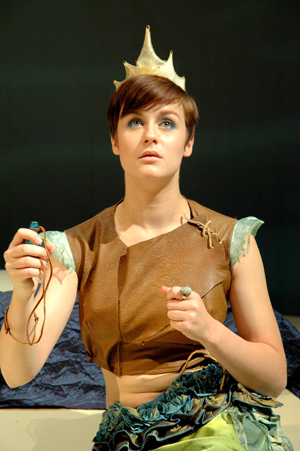 UFV Theatre presents a season of theatre including three main stage productions, the Directors' Theatre Festival, and a variety of special presentations such as play readings, cabarets, and more. All UFV Theatre productions cultivate professional standards of practice and performance, and offer many opportunities for students to develop creative skills both onstage and behind the scenes.
Contact: Melanie Wickes, Publicity Coordinator
604.795.2814 | theatre@ufv.ca
For more information, visit: http://www.ufv.ca/theatre