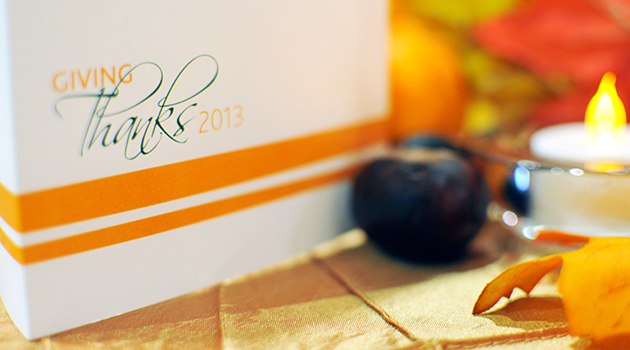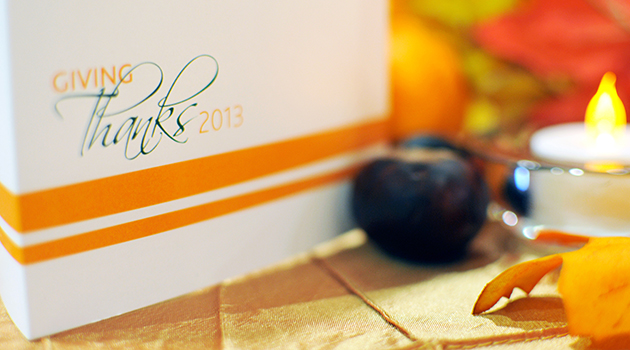 Gratitude was the theme of the evening at the University of the Fraser Valley on October 10 as donors, supporters, and alumni gathered for the Giving Thanks event at the Chilliwack campus at Canada Education Park.
Guests mingled with scholarship winners and learned about the many goals the university is able to accomplish through the support of donors and sponsors.
They heard directly from student speakers who highlighted the benefits of receiving financial support towards their studies.
(*See photos of the event here)
"Financial aid can make the difference between taking a year or two off to work to fund more schooling, and continuing directly in the program," said science student Ashandeep Sandhu.
"Thank you for changing our lives by investing in us," said social work student Sophie Smit. "You have made a huge difference in our lives by investing in us, and I hope to do the same for others."
UFV honored John Jansen for being a long-time supporter of the university.
UFV chancellor Brian Minter, who also has a decades-long relationship with the university, thanked all the guests for caring about their local post-secondary institution. UFV Board chair Barry Delaney, who was unable to attend the event, sent his greetings via emcee Aaron Levey.
UFV bestowed Distinguished Alumni awards on two alumni members. Stu Chahal (BCIS '05) was honoured in the Distinguished Alumni category, while Evan Wiens (BSc '06) was named Distinguished Young Alumni.
Chahal, now a manager of partner operations for CISCO and an active community volunteer, testified to the quality of UFV's Computer Information Systems program by noting that he chose to commute from Vancouver to Abbotsford to earn his UFV degree.
"I came out to check out the campus, and Paul Franklin, the CIS department head, personally toured me through all the labs. I was so impressed that it inspired me to drive out to the valley for my education."
Wiens, who is just launching his career as a dentist, has been extremely active in organizing charitable dental clinics in communities in need throughout his time at UBC dental school.
"There were three things about UFV that made me glad I attended," he noted. "It was affordable, I was able to really interact with and get personal attention from instructors, and I was able to stay in my community and do things such as volunteer and work, which provided valuable experience that would have been harder to get if I was living on campus at another university."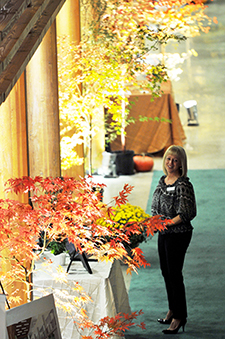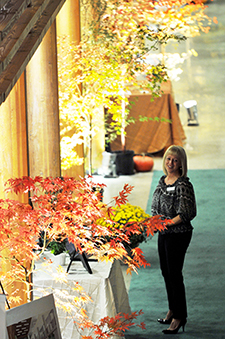 The audience also heard from one of UFV's earliest alumni. Rob O'Brennan is now CEO of the Fraser Valley Regional Library, but in 1976 he was a first-year student in one of Fraser Valley College's first years of offering classes. He recalled that his semester's tuition was just $120 for a full course load, and that there were no wait lists for classes.
"We held dances, pub nights, and bridge nights in the cafeteria, and everyone came – students, staff, faculty, even the president. I'm still close friends with people I met in that era."
He noted that in addition to him, UFV has helped many members of his family attain a post-secondary education.
"It helped set myself and my first wife on the path to earning our master's degrees in library sciences, my two sons attended and earned teaching and aircraft technician credentials, my second wife got her library tech diploma there, and some of our other children started their bachelor's degrees there. I wonder how different all of our lives would have been if UFV hadn't been there for us. UFV has been very  good to our family."
UFV director of advancement Hilary Beard thanked the donors for coming and singled out donor Murray Herron, who is funding a new scholarship in honour of the Herron and Sharpe families.
"Murray was so determined to meet the first recipient of his award that he travelled from Australia to be here tonight and for a special lunch with her."
She encouraged the audience to keep supporting UFV.
"We will be educating your children, grandchildren, and great-grandchildren," she noted. "Education is transformational, but it comes with a price, so please consider us when planning your philanthropical activities."
UFV president Mark Evered ended the evening by noting that events that bring donors and students together highlight the two ways that UFV measures success: the success of its students, and the impact that the university has on its communities.
He noted that as a young married undergraduate student he wouldn't have been able to continue in university himself without the financial support of a donor-funded scholarship. And he said he was inspired by Jean Scott, a 101-year-old supporter of UFV who celebrates her birthdays by encouraging donations to her scholarship fund, to create a scholarship fund in honour of his recently deceased father that he will encourage his family and friends to donate to on his birthday.
-30-