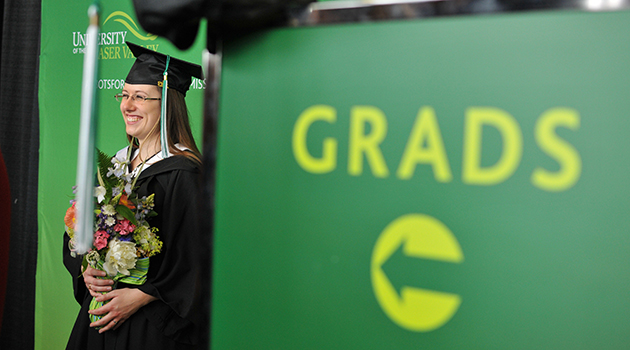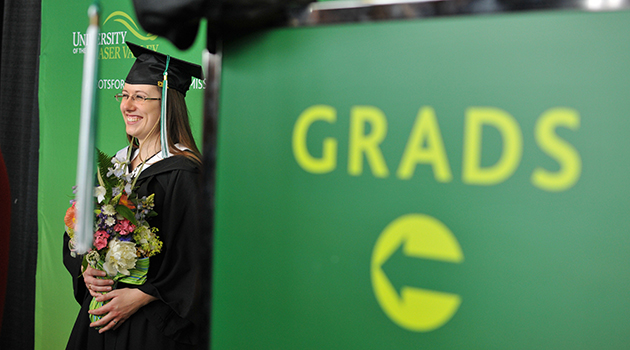 Are you a UFV alumnus who'd like to stay involved with your university while making valuable connections with other alumni and contributing to your community?
Then consider volunteering to assist future alumni while gaining experience in networking, governance, leadership, and communication by allowing your name to stand for election to the University of the Fraser Valley Alumni Association board of directors.
"It's an exciting time to get involved, and those who do will not only be able to give back, but benefit greatly from their involvement," says nominations committee chair Justin P. Goodrich, who graduated from UFV in 2011 with a Bachelor of Arts in political science.
UFV's Alumni Association started fostering lifelong relationships between alumni and the University of the Fraser Valley in 2001 — and has grown steadily since.
A two-year volunteer term on the board allows UFV alumni to contribute to their alma mater in meaningful and rewarding ways, while taking advantage of opportunities to professionally network and enhance their record of community involvement.
"We're just about to enter a restructuring phase and would welcome strategically minded individuals to help us shape the vision, creating the best possible value for our alumni," adds Goodrich.
"We also welcome alumni who are interested in getting involved in some new programs, including a mentorship program to help invest in the next generation of graduates."
To download a nomination application, visit: ufv.ca/alumniboard or call Nancy Armitage at 604-557-4086.
Nominations must be submitted to the Alumni Engagement Office, room B306 at UFV's Abbotsford campus, 33844 King Road, no later than Monday, September 23, 2013 to allow review ahead of the board's Oct. 30 AGM.
Learn more at ufv.ca/alumni.