Perspective and inspiration will be front and centre with Robert Fowler's President's Leadership Lecture at UFV on Wed, Oct. 2 titled 'Sleeping with al Qaeda'.
Fowler was the Foreign Policy Advisor to PMs Trudeau, Turner, and Mulroney, Deputy Minister of National Defence, Canada's longest serving Ambassador to the UN, Ambassador to Italy, and Personal Representative for Africa of PMs Chrétien, Martin, and Harper.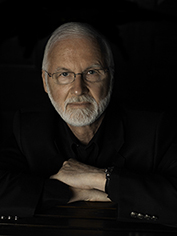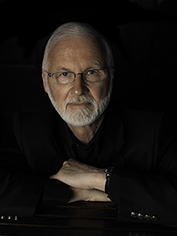 In 2008, the Secretary General of the United Nations, Mr. Ban Ki-moon, appointed Fowler to be his Special Envoy to Niger, with the rank of Under-Secretary-General.
While acquitting his UN mission, Fowler and his colleague, Louis Guay, were captured at gunpoint by al Qaeda in the Islamic Maghreb on Dec 14, 2008, sleeping and eating alongside their captors while hostages in the Sahara Desert until being released on Apr 21, 2009.
Fowler said despite hardships suffered at the hands of the infamous terrorist organization, he does not find it difficult to talk about his experience as a prisoner of al Qaeda.
In fact, he says, "It's hard to stop talking about it."
Describing his presentation as "fairly animated with lots of visuals," Fowler's lecture will be peppered with maps, photographs, and videos. In addition to his kidnapping ordeal, he'll also share insights from his lifelong relationship with Africa, going back to his first visit 50 years ago at the age of 19.
"I established this lecture series to bring informed and inspirational speakers to UFV and our community, to share their experiences, challenge our views and promote dialogue," says UFV president Mark Evered.
"Robert Fowler's experience as a captive of al Qaeda in the Sahara Desert brings a unique perspective to his views on international relations, development and the challenge of extremism and terrorism.  We are pleased he is home safe and willing to share his thoughts with us. I encourage community members to join us for this exciting opportunity."
In 2011, Fowler was made an Officer of the Order of Canada for his contributions as a public servant, diplomat, and representative of Canada. In the same year he published A Season in Hell: My 130 Days in the Sahara with al Qaeda, his biographical account of his kidnapping ordeal.
Fowler says the man behind his capture, Mokhtar Belmokhtar, was later responsible for an attack on the Algerian gas plant at In Amenas in January, which killed 38 hostages and in which 29 of his attackers died (including two Canadians), and for twin attacks on a French-owned mine and military base Niger in May.
In addition to his President's Lecture, Fowler will visit UFV classrooms, speaking to students about diplomacy and foreign affairs.
Since his retirement, Fowler has served as a Senior Fellow at the University of Ottawa's Graduate School of Public and International Affairs.
Mr. Fowler's free public lecture is scheduled for Wed, Oct 2, at 4:30 pm in Room B101 at UFV's Abbotsford campus, 33844 King Road. UFV's Bookstore is bringing in sale copies of Fowler's book.
For more information, visit http://www.ufv.ca/president/lecture-series/.