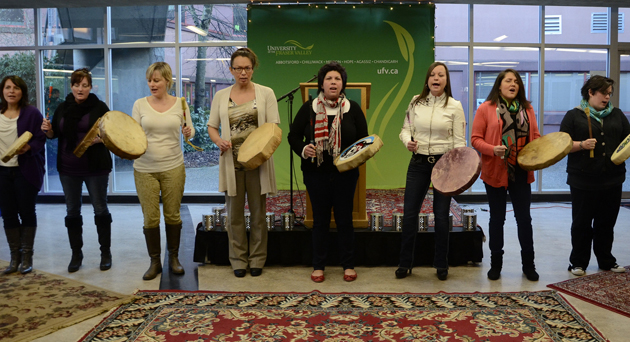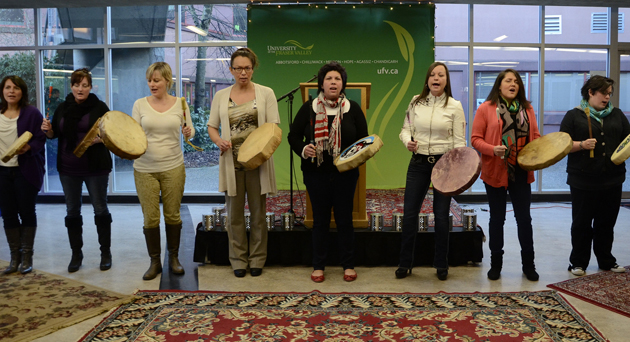 When you're handed a Wednesday in September without your usual classes it might seem like a bonus day off, but UFV didn't suspend regular programming for a day so that students could sleep in or go to the beach.
UFV is transforming the curriculum for this one day because the legacy of the Indian Residential School system affects all Canadians, whether we know it or not.
Here are five reasons why you should make the effort to attend the events being planned for the Indian Residential School Day of Learning on Sept 18.
The legacy of the Indian Residential School era affects all Canadians. We are part of a society that condoned the forcible removal of children from their parents and home communities for multiple generations. Many of these children had horrific and abusive experiences at residential schools. Our government has owned up to this and formally apologized for it. It is our duty as citizens to learn about this legacy.
If you're studying at UFV, then you are learning (and probably living) in Stó:lō territory. The members of the Stó:lō First Nations were the first human occupants of this geographical area, here for many thousands of years before the first Europeans arrived. So even if your family has been here more than 100 years, you're still a relative newcomer. It's only polite to learn more about the culture and experiences of the people whose territory you have settled in.
You may have heard negative stereotypes about Aboriginal people. But have you ever taken the time to learn more about why those stereotypes persist, and why they are wrong? A day spent reflecting on these stereotypes, and learning how to unlearn them, would be beneficial to many people.
No matter what you're studying at UFV, you will likely be dealing with long-term effects of the legacy of the residential schools when you become a working member of society. Health care professionals, teachers, social workers, criminal justice system workers, civil servants, business people, and caregivers work with Aboriginal people and families who are still living with the damaging legacy of the residential schools, and working on their healing process.
 You're at university. You're here to learn. Yes, you may be working within a particular field of study, but you're also here to broaden your mind. Take advantage of this rare opportunity, get out of your comfort zone, and learn more about a part of our history that has had a profound effect on our society.
"There is a misconception out there that this is only First Nations history. It is part of Canadian history. All Canadians have a responsibility to learn about what happened in the residential schools. Doing so will help the general population understand First Nations people better. There are still a lot of misconceptions, negativity, and hostility towards First Nations people. This is a positive step towards building a more authentic relationship. When we understand each other better we can move forward together."
—     Dr. Wenona Victor, UFV Indigenous Studies instructor.
 "The legacy of the residential school system has an impact on  the occupations that our graduates will be working in, including social work, teaching, counselling, nursing, early childhood education, medicine, research, criminal justice, the civil service, indigenous governance, economics, and business, to name a few. It is valuable for all of us to learn something about the long-term effects of taking generations of Aboriginal children away from their families and their culture. As this is a legacy that affects us all, we can benefit by learning and working together, coming together as Aboriginal and non-Aboriginal peoples."
—     Dr. Peter Geller, UFV Vice Provost and Associate VP Academic
"We believe that it is our responsibility as a university to participate and show leadership in the process of examining, discussing, reflecting upon, and healing the wound in our national fabric caused by the legacy of the residential school system. We look forward to bringing the UFV community together for one day as we take responsibility for understanding the history and legacy of the residential school experience, and move forward together to build awareness and reconciliation."
—     Dr. Eric Davis, UFV Provost and VP Academic