UFV, partners, and donors team up to fund BC School of Agriculture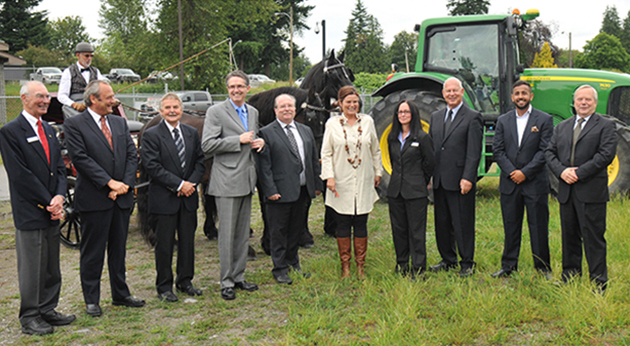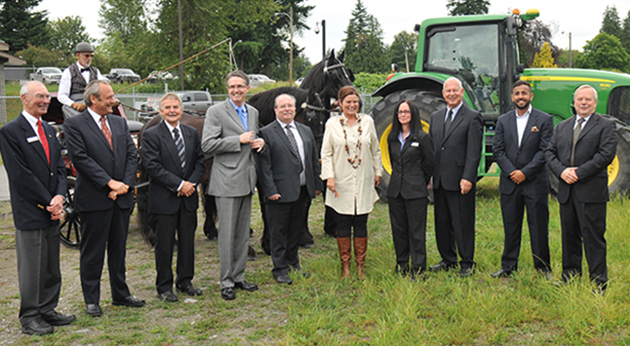 UFV has committed $750,000 toward the construction of the first stage of the new BC School of Agriculture on its Chilliwack campus at the Canada Education Park.
Representatives from UFV, the provincial government, the City of Chilliwack, and Envision Financial gathered for a sod-turning event at the site of the new UFV agricultural facilities, including a new barn and greenhouse, on June 18.
The funding from UFV, along with a commitment from the Chilliwack Economic Partners Corporation (CEPCO) for $250,000 in funding, as well as provincial funding support, will enable the university to build the greenhouse and barn facilities, which will open by Fall 2013.
Other community partners are also stepping up to the plate. Envision Financial has committed $150,000 to name the Envision Financial Demonstration Barn.
"Envision Financial has a long history of supporting the agriculture industry. In fact, one of our founding organizations was established to meet the needs of Fraser Valley farmers," said Shelley Besse, president of Envision Financial. "We also have a strong commitment to give back to the local community and are a long-time supporter of UFV. That's why we are proud to be contributing to the development of the BC School of Agriculture at UFV in such a significant way."
Financial support from the community is vital to building the best possible facility, according to Harv McCullough, UFV vice-president, external.
"We are hoping that this commitment from UFV, CEPCO, and Envision will demonstrate that we are committed to building upon our high-quality agriculture program in Chilliwack," said McCullough. "We need the support of the agriculture community, both corporate and individual donors, to make this a truly state-of-the-art facility. We are looking for additional funding so we can expand the facilities that we are building and equip them properly with the latest technology."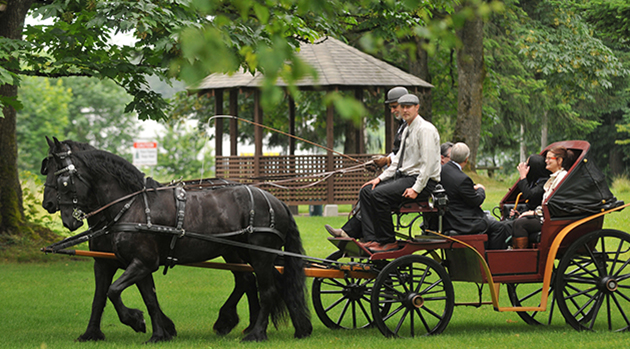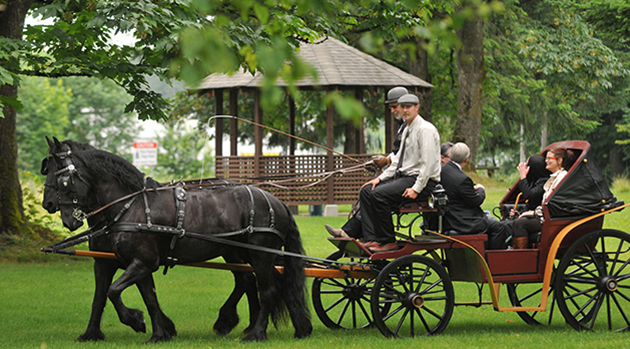 UFV president Mark Evered noted his delight that the provincial government has committed to establishing a centre of excellence in agriculture at the University of the Fraser Valley.
"UFV is located in one of the richest and most productive agricultural regions in Canada, and agriculture is the major economic driver of the Valley," said Evered. "It is an ideal location for university, community, and industry partnerships in applied agricultural research and for training the knowledgeable, skilled, and creative graduates who will find solutions to the challenges of sustainable, safe and secure food production."
UFV has been offering agriculture-related education with a focus on horticulture and livestock since its early years as Fraser Valley College.
If you're interested in discussing ways of supporting agriculture programming at UFV, contact Karina Chow of the UFV Advancement office at karina.chow@ufv.ca .