Herron roots go deep in Chilliwack: endowed scholarship will keep memories alive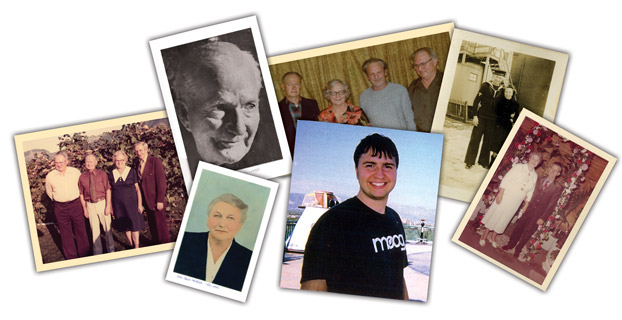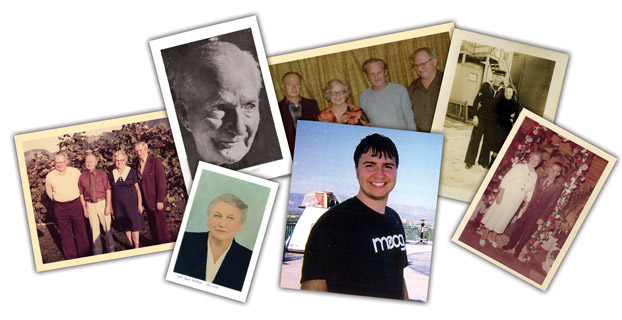 You know your family has been in the community a long time when there is a road named after you.
A few families in the Fraser Valley qualify for this distinction, including the Herron family, descendants of which still live in the area. And there is more than one road in the area bearing names connected to this family.
Murray Herron and Brenda Sharpe are first cousins, and two of the five living grandchildren of Thomas and Eva Herron, who settled in Chilliwack and operated a prune orchard starting in 1920. The orchard was off Corbould Street, where Herron Avenue can be found today. Brenda's roots in Chilliwack go even deeper than that. Her maternal grandfather was John Ryder, namesake of the community of Ryder Lake, and her maternal grandmother was a Gillanders of Gillanders Road.
Thomas Herron, the farmer who operated the prune orchard starting in 1920 and the cousins' grandfather, was a well-travelled adventurer before he settled in Chilliwack. But even back in the 1950s before he passed away, he saw the value of education. A profile of him in The Chilliwack Progress from mid-last century quotes him as saying that young people should be pursuing a trade, rather than being a jack of all trades. "The world seems to be following a trend towards specialization," he said.
Education was always an important priority for the Herrons, with several members of the extended family having attended and graduated from UFV in its various incarnations. Even before there was a college in the Fraser Valley, many young people earned money to buy schoolbooks by picking fruit in the family prune orchard during the depression.
Brenda still lives in Chilliwack, after having raised five children here, and Murray is a PhD candidate at Deakin University in Australia.
When Murray's mother passed away, he wanted to find a way to honour her memory and that of Brenda's late son. Together they decided to launch a scholarship, funded by Murray, that would benefit a university student, promote the family's love of music, and give back to the area in which their family has so many connections. The University of the Fraser Valley met all of these needs and an endowed memorial scholarship was established.
Coming from a family that values both long-ago ancestors and those who left us relatively recently, Murray thought that it would be fitting to remember his cousin Brenda's son Colin as well. Thus the name of the scholarship is the Herron Family/Colin Sharpe Scholarship.
Because music has played a special role in the lives of many members of the Herron family (many of whom played an instrument), the scholarship will go annually to a student enrolled in UFV's History of Musical Theatre course (THEA/MUS 306), who can also demonstrate high academic learning, community involvement, and performance ability.
Music was particularly important to Brenda's son Colin, who passed away at the age of 28 in 2004.  Colin, who was the son of Brenda and Milton Sharpe and grew up in Chilliwack with three brothers and one sister, was a music teacher at New Westminster Secondary. He had completed a BA in Jazz Studies at Capilano, and a BEd at UBC.
His students affectionately referred to him as "C#" (musical notation for C Sharp).
The scholarship will be awarded for the first time this September.
Murray's action to create an inclusive memorial that brought branches of the original family together, accomplished even more — it provides a legacy that strengthens the community through local UFV students, and affirms the value of musical endeavours.
Your legacy can have the same on-going, profound impact for your children, grandchildren, and future generations in the community.
An endowment can be created by a gift today that provides you an important tax benefit and the opportunity to see the positive impact of your gift, in your lifetime. Lifetime gifts give you satisfaction and joy year round because your "return on investment" is manifested in the lives of members of your community.
Also, gifts may be provided for in your will, and your estate will benefit from the tax reduction, or, you might choose to designate the university as a beneficiary on an insurance policy or retirement fund where proceeds are paid directly to UFV.
Your passion may be student awards, or educational programs such as agriculture, safe schools, or nursing. Program endowments assist student learning by providing the financial resources needed to take advantage of innovative opportunities, such as business-oriented competitions. Equipment endowments provide microscopes, simulated human mannequins, cameras and software, or even a current world globe for our Geography department, to name just a few examples from a plethora of small capital items that need regular updating.
Please consider your legacy gift today. Your family may choose to contribute together, like Murray and Brenda, and/or name your endowment. Whether you choose educational programming, equipment, or awards as the focus of your endowment, you'll know that your investment is a legacy for the generations to come. Measuring the return as a percentage alone doesn't do it justice. There is also the satisfaction of knowing that you are helping others in your community.
For more information on establishing your legacy, please contact Hilary Beard, UFV Senior Manager of Principal and Planned Gifts, at 604-851-6326, or Hilary.beard@ufv.ca.
This article is featured in the June 2013 issue of UFV Skookum magazine.