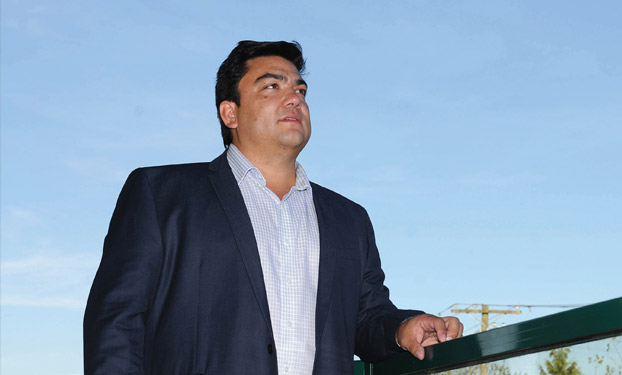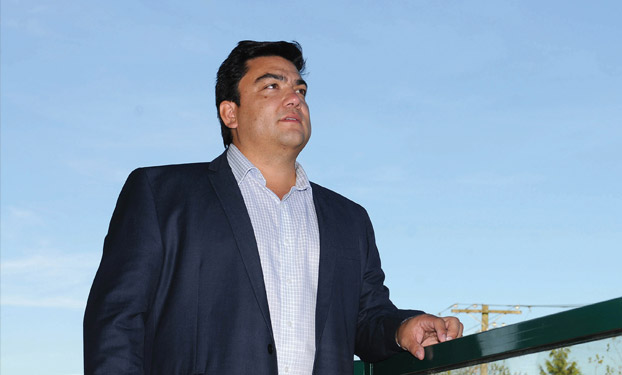 Typically, awards recognize a major strength of the individual receiving them. But George Hemeon (BA '04) the latest Distinguished Alumni award winner, was lauded for multiple strengths.
Hemeon was honoured for both his career achievements and his artistic talents.
He has accomplished a lot in the past decade. The former landscaper earned his Bachelor of Arts degree from UFV in 2004,majoring in criminal justice and minoring in applied ethics and political philosophy.
During his time at UFV he studied the theories of politics and public policy, but also put them into practice by serving on the Student Union Society and the university-college council.
His experiences at UFV, along with some encouragement from his professors, led to a move across the country to earn a Master of Public Administration from Dalhousie University in Halifax.
Currently a senior aboriginal advisor for TransCanada Corporation in Calgary, Hemeon has also been senior procurement advisor for BC Hydro, where he took a lead role in implementing BC Hydro's aboriginal procurement policy and strategy.
He's playing a similar role at TransCanada.
"I'm still in a position where I can influence positive change in aboriginal communities by opening up economic opportunities for them."
His former criminology professor Darryl Plecas has high praise for Hemeon.
"George has a leadership style that strives toward consensus, mutually positive outcomes, and sustainable action."
While building a career in administration and aboriginal affairs, Hemeon has concurrently been developing as an artist, gaining growing acclaim as an aboriginal carver.
While working as a teaching assistant with a special focus on aboriginal curriculum for the Abbotsford school district, he dug out some carving tools and learned along with the students. He had tried carving earlier in his life, but didn't have the patience for it then.
Now he has exhibited and/or worked on carving projects in Japan, at the Vancouver 2010 Olympic Games, and in his hometown of Mission. During the Olympics he and his sons carved a Salish spindle whorl at BC Hydro's Powersmart Village.
"I am fortunate to have had the opportunity to watch George develop into a highly skilled, exceptionally talented and respected Salish carver in a short period of time," said Nancy Arcand, executive director Mission Arts Council.
Like many of his generation, Hemeon, whose mother is aboriginal, grew up without much knowledge of his culture and history.
"During my time at UFV, I started to learn about the relationship between the First Nations and the Crown, and I began to appreciate our history. I was interested, and began looking into the Supreme Court of Canada decisions addressing aboriginal rights and title. Then, when I was working as an aboriginal teaching assistant, I began to connect with aboriginal colleagues and Sto:lo culture."
Although Hemeon's award recognizes his career and artistic achievements, he also used the occasion to reflect on the good fortune he's had along the way and the support he's received from his wife Teresa and sons Harrison and Garrett.
"We often find ourselves working hard at living, and constantly balancing life and career," he notes. "Receiving this great honour gives me and my family a moment to pause and reflect on the paths we've taken. I still have lots of goals I want to achieve, but this is a great moment to share with my family and friends. I'm not entirely comfortable with all the attention, but it's nice just the same."
"The Distinguished Alumni Award was established by the UFV Alumni Association to recognize an alumnus of UFV who has achieved outstanding distinction in career, educational achievement, or community service," said Nancy Armitage, UFV manager of alumni engagement. "Though there were a number of exceptional nominations this year we were very pleased to select George to receive this award. George has an impressive record of achievement, and we are very proud to be able to present George with this important award. We look forward to seeing his name stand in UFV's Alumni Hall as an example of leadership to our students."
This article is featured in the June 2013 issue of UFV Skookum magazine.