Some of Canada's finest, freshest fashion floated down the runway during the 2013 Absolute Style show on April 25.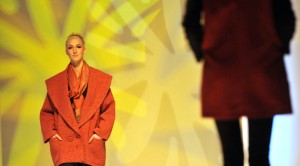 Held inside the Envision Athletic Centre, the University of the Fraser Valley's Fashion Design production showcased an impressive variety of incredible clothing. Fusing active wear with the avant-garde, this year's collection was as diverse as the talented graduating students themselves (see the full gallery here).
About 900 people enjoyed this year's Absolute Style, which featured 100 original garments presented by 28 models in two shows, one in the afternoon and another in the evening.
The show would not be a success without the generous support from sponsors, including media sponsors Shaw (Diamond Thread), Abbotsford News and Chilliwack Progress (Gold thread) and show sponsors Student Union Society (Silver Thread) and Globe Printers (Bronze Thread).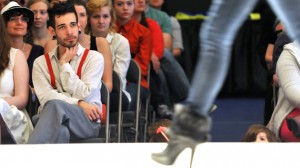 Once again, the UFV Alumni Association played an important part in this year's production, sharing the talented creations of our latest graduates with UFV alumni leading up to the event in addition to a wonderful wine and cheese reception on April 25. By engaging UFV's alumni, students were inspired to continue working towards their goals while experiencing the tangible and mutually beneficial connection UFV shares with its graduates.