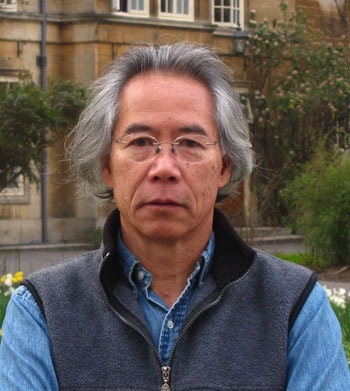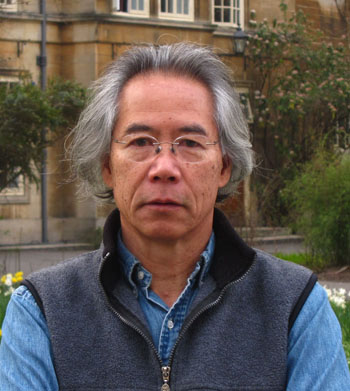 Not too many people are best known for being a close friend of the Dalai Lama, but Victor Chan can claim that distinction. The Vancouver-based author, visionary, and peace leader is a trustee and founding director of the Dalai Lama Centre for Peace and Education. Based in Vancouver, the centre "educates the heart and fosters compassion" through creative learning, research, and connecting people with ideas.
Chan will speak at UFV as part of Mark Evered's President's Leadership Lecture Series on Tues, March 12, at 5 pm in Abbotsford campus lecture theatre (B101). His theme will be educating the heart.
Over more than 40 years Chan has forged a special relationship with His Holiness, the Dalai Lama and has co-authored two books with him: The Wisdom of Forgiveness: Intimate Conversations and Journeys (2004) and The Wisdom of Compassion: Stories of Remarkable Encounters and Timeless Insights (2013). Chan is also the author of the Tibet Handbook: A Pilgrimage Guide (1994).
After the Dalai Lama's well-received 2004 visit to Vancouver, Chan proposed to him his vision for the Centre for Peace and Education, a secular and non-political charitable trust.
Since the Dalai Lama recognized Vancouver as a multi-ethnic city and a place of peace and compassion, he endorsed Chan's concept and inaugurated the centre during the "Vancouver Dialogues" in 2006. The centre is one of the few institutions to which His Holiness has lent his name.
In 2009, the centre and Chan hosted the Vancouver Peace Summit, which featured five Nobel Peace Prize Laureates and many visionaries from around the world.
Chan will be speaking on the role of peace and education.
"Enlightened education for the 21st century calls for a holistic education, one that incorporates social and emotional competencies, creative, critical thinking, as well as academic excellence," says Chan.
This free lecture is open to members of the community as well as students, alumni, faculty and staff of the university.
Books will be available for purchase and signing following the lecture.