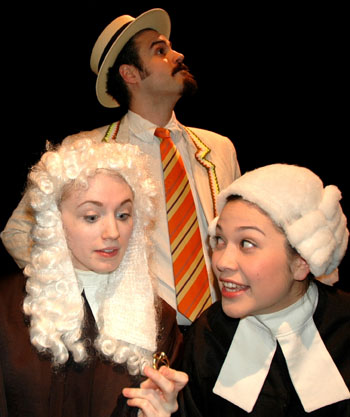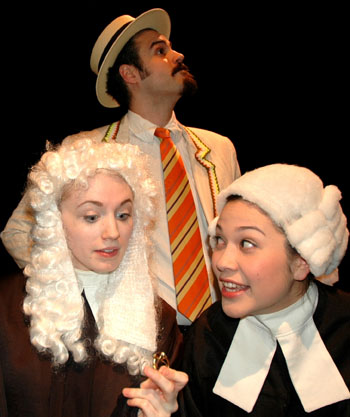 The third main stage production of the University of the Fraser Valley Theatre's 2012/13 season is The Merchant of Venice by William Shakespeare. This will be the second production by the department of this often controversial work, the first being during March, 1991. The play features three of Shakespeare's most memorable characters:  Shylock, Portia, and Antonio. The Merchant of Venice is a play of many threes: three ladies, three lovers, three cultures, three rings and three wise questions, making it the perfect choice for the department's 33rd season of theatre. The play poses many questions: where does love come from? Why do people of different races and religions distrust each other? What is the quality of mercy? Judge for yourself: see The Merchant of Venice.

Director and department head Bruce Kirkley has assembled a talented cast and crew of UFV Theatre students for this demanding production. Casting is as follows:  Shylock will be played by Ron Jackson who took the role of Stephano in the department's 2011 production of The Tempest and Antonio will be played by Gabriel Kirkley, who played Caliban in the same production. The role of Portia is taken by Rae MacEachern-Eastwood, who has appeared in several roles in recent productions. Rachel Mah is Nerissa, Tim Howe is Gratiano, with Geneva Perkins as Salerio, Bethany Gasser as Balthazar, Dylan Coulter as Bassanio, Ashlyn Tegg as Salanio, Julian MacPherson as Lorenzo, Liam Archer as the Duke of Morroco, Danielle Warmenhoven as Jessica and Thomas Smith as Launcelot. Other performers, some playing multiple roles, include: Josh Tompke, Stephen Wilhite, Amanda Thiessen and Bertan and Sekan Baruh. Set design is by Astrid Beugeling, with costume design by Jaqueline Singh and lighting design by Caitlin Archer. Sound design is by Eli Funk, with props design by Nichole Janisch. Stage manager is J.D Dueckman.
The Merchant of Venice opens Friday, March 8 at 7.30 pm. in the theatre on the Chilliwack Yale Road campus at the corner of Yale and Airport, with two half-price previews March. 6 and 7 and plays March 9, 15, 16, 21, 22, and 23. There are also matinees: Wed and Thurs,March 13 and 14 at noon, and Sundays, March 17 and 24, at 2 pm.Ticket prices range between: $10 to $22. The March 17 matinee performance is a pay-what-you-can event, with a recommended price of only $10.
For tickets and information call 604-795-2814 or email:  theatre@ufv.ca       www.ufv.ca/theatre