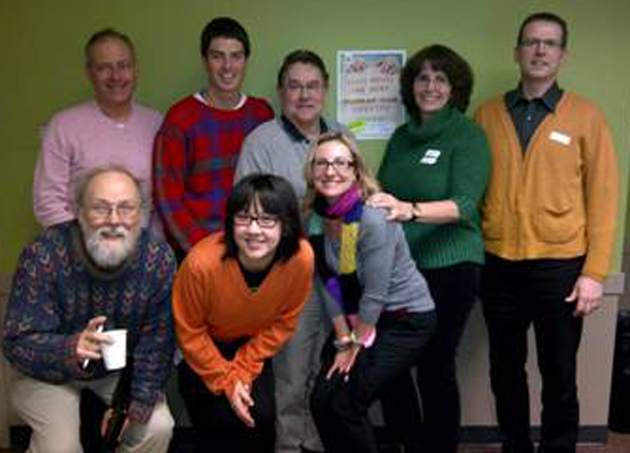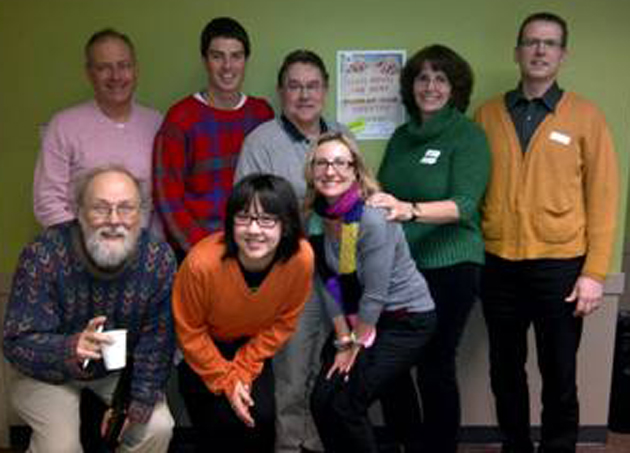 : UFV students and staff are encouraged to wear a sweater to the campus on Thurs, February 7, to save energy in light of Canada's high per-capita energy usage. UFV will lower the building temperature by 2 degrees in various locations on the Abbotsford & Chilliwack campuses for the day in order to promote an energy conservation behavioral change.
National Sweater Day has been a successful campaign at UFV in 2011 and 2012, and by bringing a sweater, you can contribute to the success of this event at UFV in 2013 as well! Students, staff, and faculty who wear a sweater are invited to gather in the Alumni Hall at the main entrance to B Building for a group photo at noon. Faculty are encouraged to spread the word among their students.
High per-capita energy usage is a concern among Canadians in light of other and better methods for staying warm during the challenging Canadian winters. Dressing warmer and using better heat retention strategies can help offset the need for exorbitant heating requirements for our living and working spaces. In light of the fact that Canadians consume nearly double the amount of oil per capita than the OECD average (Organization for Economic Co-operation and Development), it's smart for universities to encourage people to develop responsible energy consumption habits early in life.
Heat generation by natural gas or electricity consumption has a high environmental cost as well as a financial price-tag. So simply dressing warmly can generate big savings. If every Canadian turned down their thermostat by two degrees Celsius each winter, 2.2 megatonnes of carbon dioxide could be saved every year — equivalent to taking 350,000 cars off the road, permanently (World Wildlife Fund).