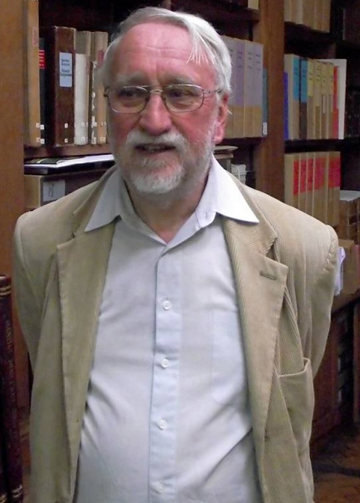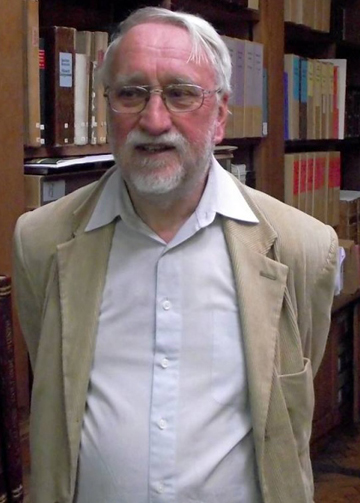 The University of the Fraser Valley's newest adjunct professor has made his classroom debut — talking to History students at 4 o'clock in the morning.
Although UFV is a busy place, it doesn't run courses at 4 am.
But Dr. Ged Martin lives eight time zones from BC — on Ireland's south coast.
So a guest appearance in Dr Barbara Messamore's early evening History 102 (Canadian History: Post-Confederation) class meant a 4 am slot for Martin.
Martin explains:
"Dr Barbara Messamore and I have a joint research project, studying the networks of private correspondence used by Canada's Governors General in the 19th century.
Barbara Messamore is a leading authority on the office of the Governor General.
Our colleagues in the History department generously decided to support our collaboration by nominating me as an adjunct professor."
Adjunct professors are unpaid faculty members with special expertise who have agreed to form an affiliation with UFV.
The range of options available for free and instant communication widens the pool of such expertise from which UFV can draw: why not bring in somebody from overseas?
In 1995, the University of Edinburgh awarded Professor Ged Martin the UK's first Chair in Canadian Studies. His Cambridge PhD studied Canadian Confederation; one of his earliest publications was a book on Lord Durham's impact on Canada's constitutional history. While Martin's acclaimed works embrace a wide range of topics, Canada remains a special area of interest.
Now retired, Martin is still an active historical researcher. He is recognized as an international authority on the career of Canada's first prime minister, Sir John A. Macdonald, and was recently invited to speak on Macdonald at Ryerson University. In 2009, he became the first overseas speaker to speak at Sir John A's annual graveside commemoration in Kingston, Ontario. Martin's 2006 Journal of Canadian Studies article, "John A. Macdonald and the Bottle," has become a favourite on university readings lists.
"It was an attempt to assess just how bad was Sir John A's alcohol problem. It's something that both embarrasses and amuses Canadians — so maybe only an Englishman could tackle the issue."
Dr Messamore's class had read the article and discussed questions and challenges to be put to Ged Martin before raising him from his sleep in Ireland.
Messamore also took the opportunity to ask Professor Martin to tell the students about some new areas of research he has recently published: the revelation of a little-known scandal concerning a quarter-million-dollar contract awarded to a fictitious bidder for the construction of drydocks in Kingston. The Pacific Scandal of 1873 is well known, but this example of shady dealing is not, perhaps, Martin explained, because the sordid details came to light just three weeks after the death of the much-mourned Macdonald.
The students were delighted to have access to a world-class scholar in a face-to-face setting, and especially to have the inside story of an episode known to very few.
Commenting on the 4 am intercontinental discussion, Martin said:
"It was a lively session.
Students had done their homework and voiced their points of view.
We won't be doing it every week, but there was a buzz about the contact, a feeling that UFV was breaking new ground in the classroom."
Dr. Alisa Webb, UFV History department chair, said:
"We're very pleased that Ged Martin has agreed to this affiliation. His excellent research, engaging personality, and willingness to contribute to our institution and its people ensure a positive relationship."
Ged Martin's biography, Sir John A. Macdonald: Canada's First Prime Minister, will be published by Dundurn Press in June.