UFV's Faculty and Staff Association is bringing Bif Naked to UFV's Abbotsford campus for International Women's Day, Friday, March 8.
The day starts at 3 pm with a free screening in room B101 of Miss Representation, a 90-minute documentary about body image and media that shows how mainstream media undermines and sexualizes women, skewing how both men and women see women, and contributing to  the under-representation of women in American politics and business.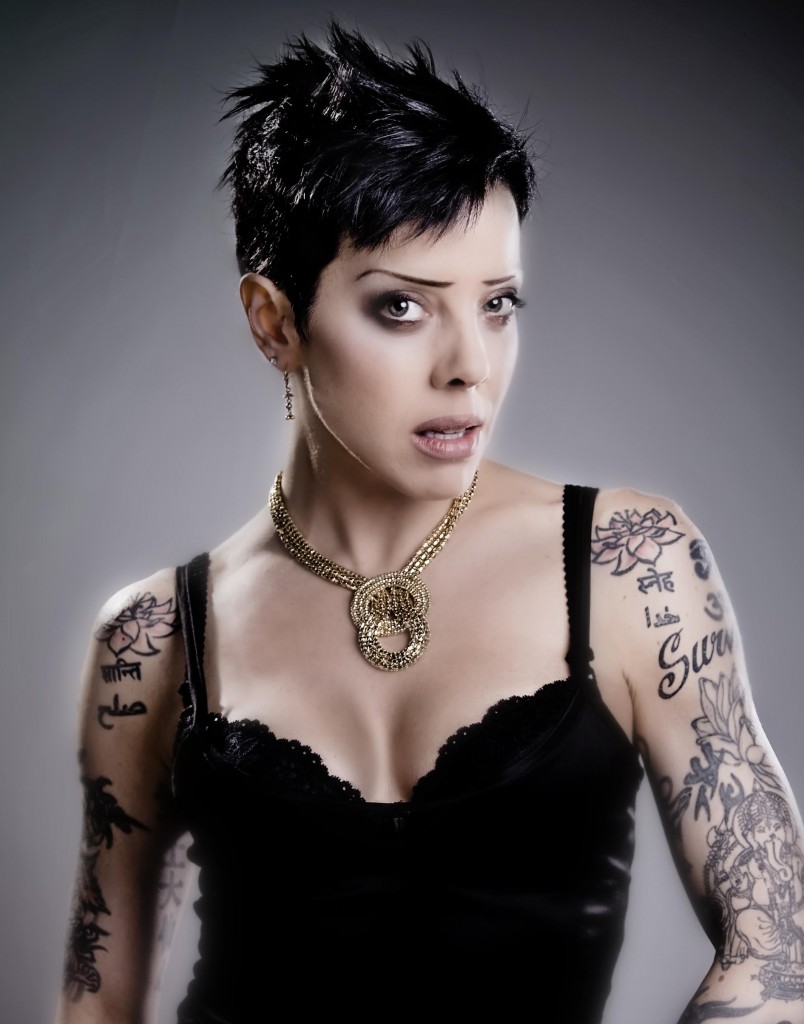 "This is a powerful message that I think is important for young people," says Lisa Morry, the FSA Status of Women representative, who is helping to organize the event. "In Canada there are fewer women business leaders and government representatives in key positions than there are men. It's vital to get a feminine perspective in decision-making. Viewpoints shift when women help decide where we are going to spend our money and our energy as a society. Are we going to invest in day care, education and eliminating child poverty or are we going to buy some F-35 fighter jets?"
The documentary will be followed by refreshments in the cafeteria, room B105, at 4:30 p.m., with Bif Naked, speaking at 5 pm. You must have an advance ticket to be admitted to the Bif Naked presentation. The event is free to students, with valid student ID and $10 for faculty, staff and community members. Tickets are available at the Faculty and Staff Association office, B377, and all Chilliwack and Abbotsford campus libraries.
Although she has never met the rocker, Morry is excited to bring Bif Naked to campus.
"She inspires me because of her positive attitude in battling breast cancer and dealing with a marriage break-up, while still pursuing her love affair with music," Morry said. "Bif Naked presents the image of a very strong woman who has faced some significant setbacks, but keeps getting up again and carrying on. I think that's a scenario that's familiar to many women as we move through our lives. It's the getting back up again that makes the difference."
Bif Naked is sponsored by the FSA in partnership with the UFV President's office, University Advancement office, Centre for Indo-Canadian Studies, School of Criminology and Criminal Justice, Faculty of Professional Studies, UFV Marketing and Communications, Fraser Valley Women's Coalition, Abbotsford Police Department, and the Canadian Federation of University Women—Abbotsford.
For more information email Lisa Morry at lisa.morry@ufv.ca.