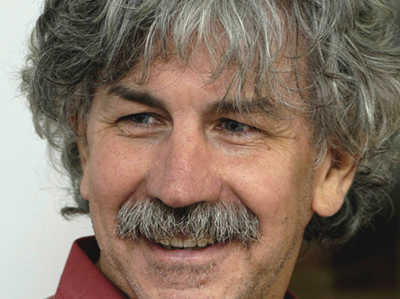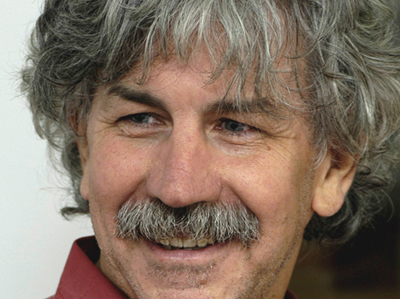 The public is invited to come hear UFV's 2013 writer-in-residence Rex Weyler at a reading on Thursday, Jan 17 on the Abbotsford campus. A co-founder of Greeenpeace, Rex has deep roots in environmental movements. This is the first time that UFV has chosen a primarily non-fiction writer to be writer-in-residence.
Metaphor and Meaning in the Arts, Culture, & Politics
Thurs, Jan 17
Noon–1 pm
University House (Abby F125)
Join Greenpeace International co-founder and renowned writer & ecologist Rex Weyler in discussing the challenge of infusing art with real meaning, how artists help culture adjust to social changes, and the role of innovation & activism in keeping the art relevant!
Read Rex in Greenpeace: How a Group of Ecologists, Journalists and Visionaries Changed the World; at Deep Green, Greenpeace International website,  in The Tyee, Energy Bulletin, and at rexweyler.com.
Q.  How is the selection of the candidate made?
The selection is made by the Creative Writing  committee of the English department.  The committee solicits ideas and considers what particular skill sets might be a valuable addition to our writing program. For example, past appointments have had strengths in writing the novel, playwriting, poetry, fine-press edition printing, First Nations literature, Indo-Canadian literature,  and cross-cultural writing; etc.  We look for areas, both vocational and creative in focus, that might be of fundamental value to our students.
Q.  What is it that attracted UFV to Rex?
Rex brings a broad range of experience, notably in non-fiction book writing, journalism (both print and electronic), documentary film work, investigative social and cultural community, investigative research, and advocacy writing.  He'll be a tremendous learning resource for students to have this semester, especially those who are interested in developing working careers in publishing, media and communications, publishing, the growing environmental field, and education.  Rex is also an experienced poet and a recording artist with a new album coming out this spring, so he's got the creative angles covered too.
Q.  Writers-in-Residence are typically arts oriented.  Do you see Rex this way? 
With Rex it's a whole new ballgame.  We've already had interest from students in geography and biology in meeting and working with Rex, so we're seeing a broadening of the traditional role of the Writer-in-Residnece into the fuller breadth of our UFV scholarly community.  It's great to see science students as well as student writers and film-makers excited about working with a real media professional.  Rex is an upbeat guy and he likes to consult and work with all kinds of inquiries from people.  He's also keen to work with the larger community, so we expect to receive invitations to have Rex visit valley area libraries, and seniors and youth groups.
This is also the first year that the W-I-R program is partly sponsored by the Kuldip Gill Writing Fellowship. This fellowship was established through the generosity of an anonymous donor to honour Kuldip Gill, a writer, community activist, anthropologist, and Mission resident who held an honorary doctorate from UFV.
Sponsored by the Kuldip Gill Writing Fellowship, UFV English department, Office of the Dean of Arts.