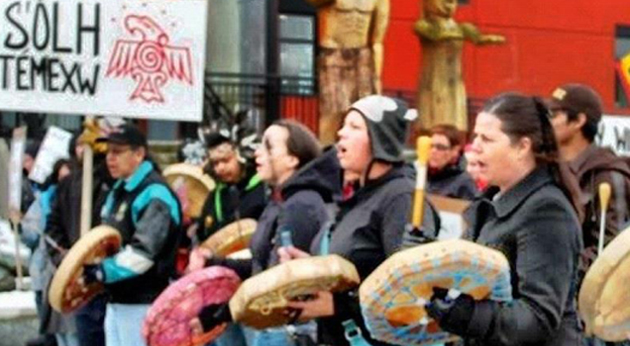 The public is invited to UFV's educational forum on Idle No More at UFV's Chilliwack campus at Canada Education Park to learn more about the Idle No More grassroots movement. Speakers will include:
Joanne Gutierrez Hugh (Xwiyolemot, Sto:lo/Cree woman): Back to Indigenous Government and Idle No More Capacity Building
Sakej Ward (holds Master of Indigenous Government degree from UVic; Member of Warrior Societies Alliance): Indigenous Nationhood
Hamish Telford (UFV Political Science instructor): Omnibus bills and Bill C-45
Robert Harding (UFV Social Work instructor): Media representation of Idle No More Movement and the context of the representation of Aboriginal peoples and issues in the media.
Admission is free and the public is welcome.
Thurs, Jan 17
1–3:30 pm
Aboriginal Gathering Place
UFV Chilliwack campus at Canada Education Park.