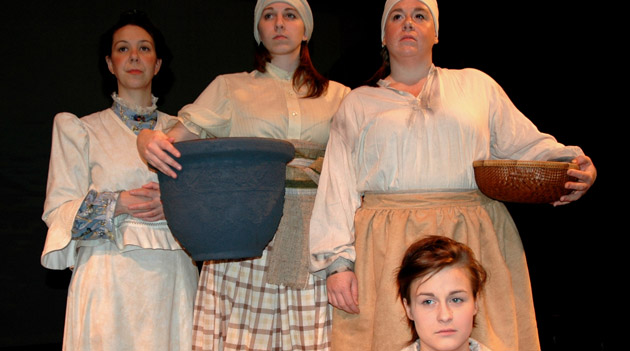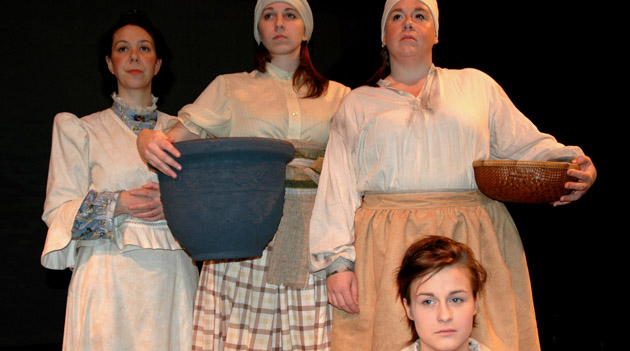 The second production of the University of the Fraser Valley Theatre department's 2012/13 season will be the bittersweet tragicomedy Ernestine Shuswap Gets Her Trout, by award-winning Aboriginal playwright Tomson Highway. In Ernestine Shuswap Gets Her Trout we spend time with four women of the Shuswap, Okanagan and Thompson First Nations as they prepare a banquet for the arrival of Canadian Prime Minister Sir Wilfrid Laurier in 1910.  Everything must be perfect for the visit:  the Saskatoon pies, the stuffed beaver, and Ernestine Shuswap's famous trout. In this production, the 100 years (from first contact with the First Nations people to the time of Sir Laurier's arrival) are condensed into the time frame of one day.  As the day progresses, the women move through a world in transition, as new laws, imposed by the European settlers, create a dreadful chasm between the two communities.  This will be the second play by Highway produced by the department, the first being the popular The Rez Sisters, during January 2000.
UFV faculty member Heather Davis-Fisch makes her directorial debut for the department with this production. Heather has cast the following UFV Theatre students in this compelling work: Lisa Apps takes on the title role of Ernestine, while Mandy Dyck plays Isabel, Phaydra-Rae Gagnon is Delilah Rose and Geneva Perkins is Annabelle.
Dramaturge for this production is Megan Davies and assistant director is Gabby Bohmer. Set design is by Jay Havens who also designed the superb set and costumes for last year's Arabian Nights production. Costume design is by Aaron Froc with lighting design by Gabriel Kirkley and sound design by Dylan Coulter. Stage manager is Cait Archer.
Ernestine Shuswap Gets Her Trout opens Fri, Jan 11 at 7.30 p.m. in the theatre on the Chilliwack Yale Road campus on the corner of Yale and Airport, with two half-price previews Jan 9 and 10 and plays Jan 12, 17, 18,19,24,25 and 26, with matinees Sunday, Jan 20 and 27 at 2pm. and Mon, Jan 21 at noon. Ticket prices range between $10 to $22. The January 20 matinee is a special pay-what- you -can performance with a recommended minimum price of only $10.
For more information and reservations call Rick Mawson at 604-795-2814 or Email: theatre@ufv.ca      www.ufv.ca/theatre