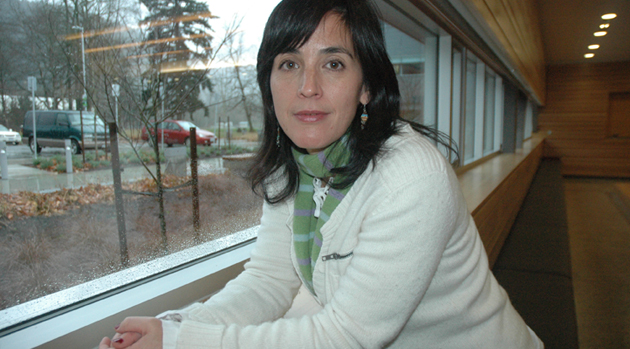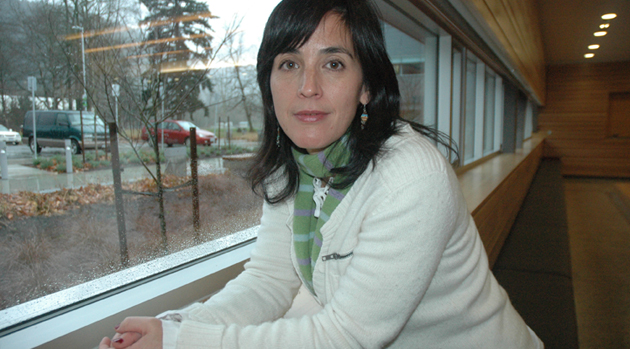 Wenona Victor is UFV's first faculty member hired under the Indigenous Studies category. She currently calls the History department home as she is the only Indigenous Studies faculty member so far.
Wenona's role at UFV includes teaching Indigenous content courses (Hist 103, Crim 211, current IPK courses and IS courses to come), helping UFV implement the major/minor in Indigenous Studies, and working with the Office of Indigenous Affairs and Aboriginal Access Services to increase Indigenous student enrollment and programming.
You may have seen Wenona around over the years, as she has been a sessional for UFV while completing her PhD from Simon Fraser University. "Thank you UFV!" she says.
Before joining UFV fulltime, Wenona was the director of the Sto:lo Nation Justice department. She continues to carry the name Qwi:qwelstom for the Sto:lo people.
Wenona has have a bachelor's degree with a joint major in criminology and psychology, a master's degree from SFU (thesis was in Traditional Forms of Sto:lo Justice), and she defended her PhD dissertation also from SFU on Nov 1, titled "XeXa:ls and the Power of Transformation: The Sto:lo, Good Governance and Self Determination." So that's Dr. Victor now, thanks!
On joining UFV, Wenona notes:
"I like that I can work and teach in the unceded traditional territory of the Sto:lo people. I also wanted to work with the many great people at UFV who are doing innovative and progressive work in the area of improving the delivery of a meaningful education to Indigenous (and interested non-Indigenous) students.
"I am on a steep learning curve and at times it can be overwhelming, but so far there have been many warm and welcoming smiles to help ease my transition. The students are awesome and I am looking forward to a very fulfilling career here at UFV. Yalh yexw kwa's:oy."
She is from the Ts'elxwéyeqw tribe and member of the Skowkale community. Other than five short years, she has lived her whole life in the Ts'elxwéyeqw territory.
Wenona is married to Ernie Victor from Cheam. "We have three gorgeous children Jade (13), Justice (10) and Alexis (8). We all play soccer so have a very busy but fun life. I have also earned a purple belt in jiu jitsu, it took me four years so I am quite proud of it."
You can contact Wenona at: wenona.victor@ufv.ca