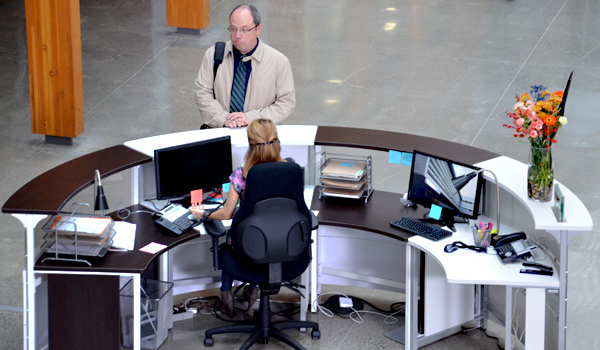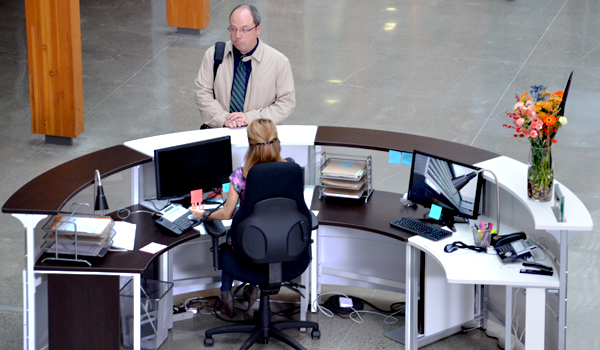 UFV's Chilliwack campus was turned into a movie set last week for the shooting of the feature film No Clue.  The movie stars Canadian actor and comedian Brent Butt, who also wrote and produced the movie.
Directed by Carl Bessai, the film is a noir comedy that will be released in fall 2013.
The Canadian theatrical feature film follows Brent Butt's character, who gets sucked into becoming an accidental private eye after someone asks him to solve a crime.
During filming, the university was transformed into a high-end gaming company. The atrium was used as a foyer, and the classrooms were used as offices.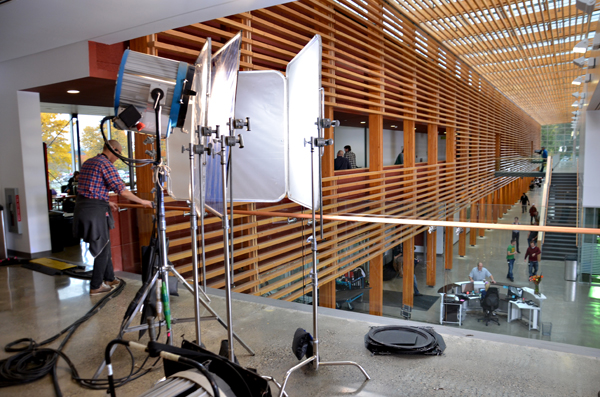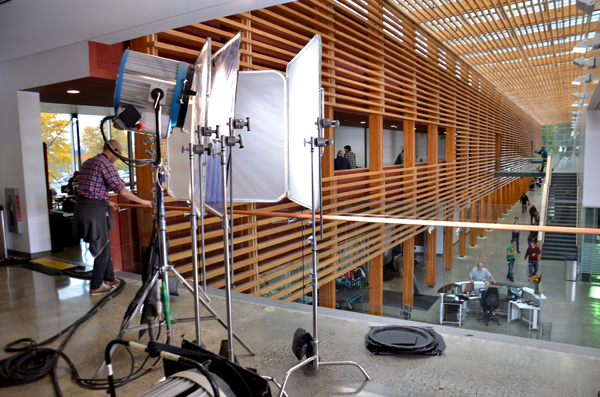 "The architecture of the building was a real draw," said associate producer James Brown. The area is also outside the Vancouver film zone, allowing the production company to receive a tax credit.
"But the real draw is that it's a beautiful campus and this type of building doesn't exist elsewhere outside the filming zone."
The crew was the first to use the building for filming which was another addition to the list of reasons for using the UFV campus.
Filming took place on Thursday, Nov 1 and Friday, Nov 2. Students were included as extras for the filming on Friday evening.
For more information, visit the film's IMDB page, here: http://www.imdb.com/title/tt2450334/