For most people, making decisions about what happens to your money and property after you die is usually not high up on the 'bucket' list next to skydiving or a trip to Paris. Even people who are proactive and have a last will and testament drawn up by a lawyer think they are safe from thinking about these things because their will cleanly sets out their last wishes in a format the law will enforce.
Unfortunately it is usually not that simple.
There are several situations where even the best laid plans can be foiled by a harsh reality — usually a disgruntled family member. British Columbia Courts have the authority to effectively change the terms of a Will in certain circumstances — even if that will is otherwise properly drafted and legally enforceable.
UFV's University Advancement office has a vested interest in ensuring that people are well informed about ways to avoid estate litigation, as many people choose to include the university as a beneficiary in their wills. So it is hosting a free workshop on the topic on Wed, Nov 14 in University House (Building F) at the Abbotsford campus at 3 pm. The event is free, but you are asked to RSVP by Thursday, November 8, to 604-854-4595. Seating is limited. The event is presented by UFV Legacy Society, part of the UFV Advancement office. The Legacy Society is a group of UFV donors who have planned ahead and included UFV in their wills.
"We believe that it is key that friends of our university, especially our donors, are aware of the types of problems that can arise even when they've put considerable time and effort into planning their will and estate," says Hilary Beard, senior development office at UFV. "We are happy to provide an educational opportunity to our donors and any members of the general public who may be interested."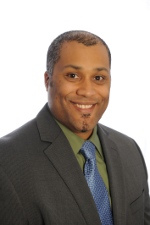 The speaker will be Abbotsford litigation lawyer Marc Misner of MacAdams Law Firm. He is a trial lawyer practising exclusively in the area of civil litigation.
"Estate disputes are usually between members of the same family, blended family, or extended family," he says. "These disputes are often made worse because they happen during a time of family tragedy (the death of a loved one) when emotions are already running high and old wounds are reopened.  As a result estate disputes can be emotionally charged and very painful."
Resolving estate disputes in a way that minimizes emotional suffering and legal expense requires balancing a sensitivity to the frustration and pain (that may have been accumulating for years) with the rigour and precision required in determining what people's legal rights are.
Misner is a member of the Law Society of B.C., the Trial Lawyers Association of B.C., the Canadian Bar Association, the Canadian Association of Black Lawyers, and the Abbotsford and District Bar Association.  He is a past president of the Abbotsford and District Bar Association (2008–10).
Misner also enjoys serving the community as a director on the board of the Abbotsford Chamber of Commerce (2009 to present).