Thousands of languages are disappearing; a few are coming to dominate.  What is the origin of this loss and change?  What does it mean for those who speak about particular places in their own ways?  And do the Inuit really have 46 words for snow?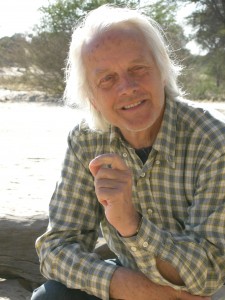 Anthropologist, writer, and filmmaker Hugh Brody will examine these concepts at UFV on Wed, Nov 21, in a lecture entitled Found in translation: how many words are there for snow? Reflection on the place of language in the destiny of culture.
The free public event, part of the fall research lecture series at UFV, will take place on Wed, Nov 21, at 4:30 pm in B101 (lecture theatre) at the Abbotsford campus. Admission is free and the public is welcome.
"I'll be looking at the way in which one particular kind of language — the Indo-European strain — has taken over a large proportion of the world," says Brody. "We'll look at how that happened, which will entail a quick overview of 10,000 years of human history, and also at the implications for our world and some of its greatest tragedies."
Brody holds the Canada Research Chair in Aboriginal Studies at the University of the Fraser Valley. His contributions to seeking change and justice for aboriginal communities began in the1970s with the Land Use and Occupancy studies of northern Canada, and his role as an expert witness for the Mackenzie Valley Pipeline Inquiry and the Treaty 8 land claims. Educated at Oxford and an honorary associate of the Scott Polar Institute at the University of Cambridge, he has made documentaries with and for Aboriginal peoples in many parts of Canada, including Inuu, Gitxsan, Nisg'aa and Mowachat–Muchalaht First Nations as well as films about two British artists, Henry Moore and Antony Gormley. His books include The People's Land, Maps and Dreams, and The Other Side of Eden. He has also worked with tribal peoples in India and northern Scandinavia.
In 2009 in collaboration with UFV geographer Ken Brealey and Dave Schaepe and Sonny McHalsie of the Sto:lo Nation, he designed and taught a new 12-credit UFV certificate in Maps, Films and Land Claims. 
Since 1996, he has been working with the =Khomani San, otherwise known as the Bushmen of the southern Kalahari.
At the request of the San people, Brody has documented the language, maps, historical photographs and oral history. His new DVD, Tracks Across the Sand, was made over 12 years, documenting the resilience of a people who were previously dispossessed of land and identity. He will be premiering the DVD at UFV's Chilliwack campus at the Canada Education Park on Fri, Nov 30, and in Vancouver on Mon, Dec 3.
If you wish to attend the Chilliwack screening of Tracks Across the Sand, at the UFV Black Box theatre (Building A,  new Chilliwack campus at Canada Education Park, 45190 Caen Ave, Chilliwack) please RSVP before Nov 27 to yvette.fairweather@ufv.ca .
-30-