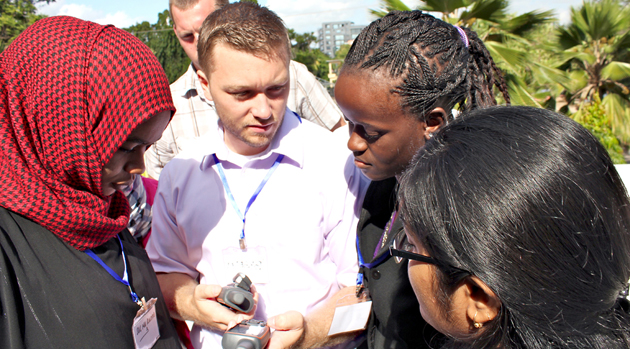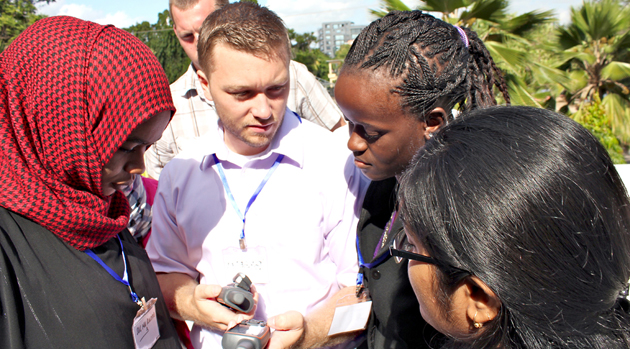 Students from UFV spent the summer in Africa working with UN affiliated programs to both educate women, and create a connection with a primary school in the Fraser Valley.
Working with ICT portal for girls, an affiliate of the UN, students hosted a seminar aimed at teaching young women how to work with technological tools used for urban development.
Titled Planning for the Future of a City, Generation, and Workforce, the workshop was for women between the ages of 18-25, to help improve gender equality in the field of urban planning.
The women were taught by UFV students how to use a GPS unit, and how to incorporate it with basic mapping.
While the event was hosted at the end of June, students were busy preparing before they left Canada.
UFV students worked on press releases, bookings, and invitations to speakers. They also gave their own presentations at the event, aside from conducting the training.
"It was exciting to host an event like that to celebrate success and change," said UFV Geography instructor Cherie Enns. "And to know that the students' research will be used in Tanzania, and even beyond that, is very rewarding."
Enns has been leading UFV students to Africa on study tours for the past three years.
This year there were 16 students. Four of them received funding from the Association of Universities and Colleges of Canada (AUCC) development program. The rest of the students were self-funded.
While in Tanzania, half of the students carried out applied internships for two to three months.  Their placements included law firms, NGO's, and internships at Ardhi University to conduct research.
The other eight students completed field studies from May to June where they worked on general assignments, took field trips, and wrote reports.
They also spent a week at an elementary school near Mount Kilimanjaro, assessing the environment and its sustainability.
"Overall, we were working in partnership with the community to create a vision for the school," said Enns. "We were exploring opportunities to strengthen the rural school and looking at how to make it more sustainable, economically, environmentally, and culturally."
Students worked on landscape assessment, mapping, food growth, and land use planning. They created a final report for the school, which will also be submitted to the Tanzania Member of Parliament.
Students based their research on the UN Sustainable School checklist, which focuses on encouraging and safe learning environments.
The work of the UFV students this summer will be presented at the Child In The City conference in Croatia at the end of September, and displayed at the Reach Gallery in Abbotsford beginning Dec 6.