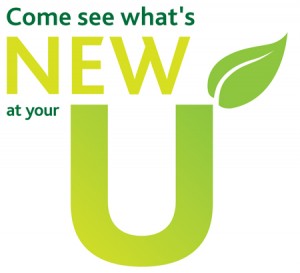 How often can you see Vancouver bands (FOR FREE!), entertain the kiddies, sample from different food vendors and crafters, have a chance at winning prizes, and tour new university buildings all in the same day. On a THURSDAY, in CHILLIWACK, no less!
The Come See What's New at Your U bash on Thursday, Sept 20 will feature all this and more.
UFV is celebrating the opening of its newest buildings at its Chilliwack campus at the Canada Education Park with a combo of party and tour.
Unfortunately the planned fireworks have had to be cancelled because of the continuing dry weather, but three cool bands will provide plenty of explosive fun, and there are tentative plans for a different kind of light show to wrap up the evening.
Come check out the beautiful new facilities, learn about what you can study there, and visit with representatives from many UFV courses and departments. The Kinesiology department is teaming up with the golf team to offer a golf clinic, the Agriculture zone will feature some of its berry industry partners, and the Health Sciences, Theatre, and other departments will also be on site. UFV Alumni will also be on hand searching for Lost Alumni. Register with them and you could win an iPad. Other prizes will also be on offer.
The party runs from 2 to 8 pm. It's a casual drop-in affair.
"We realize that many people are busy with work, school, and getting the kids to all their activities on a Thursday afternoon, but we're hoping that everyone will be able to carve a little time to drop by and see what we have to offer at our beautiful new facilities," says UFV VP External Harv McCullough. "After all, that 10-year-old you're rushing to hockey practice will be on our doorstep taking first-year classes before you know it! We owe the community a lot of thank you's for their support along the way and this is our way of saying it. Plus, we're very excited about showing off the place!"
Vancouver bands The Zolas and The Matinee will be playing. It's not often bands of this calibre are playing for free in a beautiful festival-like environment in the Fraser Valley, so check them out while you can.
Bring some cash for the food vendors, a blanket or chair for the stage show, some energy (or energetic kids) for the kids' zone, and your curiosity.
Parking is free. Enter off Keith Wilson Road at Dieppe Avenue and turn right on Caen Avenue.