Chilliwack's UFV campus is throwing a celebration to welcome the community and students to its new buildings and campus at the Canada Education Park. Think of it as a housewarming — but for a university.
On Thursday, Sept 20, the campus, located at 45190 Caen Avenue (near Keith Wilson Road), will be host to events, music, games, educational booths, and fireworks.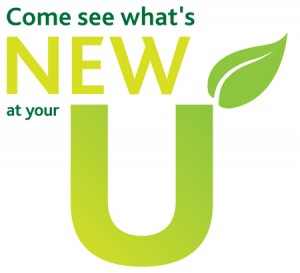 The event is a chance to welcome and thank the community for its support during UFV's expansion, and provide an opportunity for locals to see what's new at the university.
"I look forward to thanking personally the many people who've helped build our wonderful community university, and to sharing the fun of our celebration with the many people, young and old, who will benefit from our work together," said UFV president Mark Evered. "Come see what we've built and share in our pride."
There will be numerous activities for all ages from 2 to 7 p.m.
A kids' zone will feature a bouncy castle, clown, and hair spray station. Food trucks will be set up in the parking lot, along with a picnic area from 2 to 8 p.m.
Aboriginal crafters from the Fraser Valley will be selling their art, while local crafters and businesses will also be on hand.
A sports zone will feature Sasq'ets, the UFV mascot, and the Chilliwack Chiefs. UFV teams will also be on campus, including the UFV Cascades Golf team, which will be hosting a golf swing clinic.
The UFV Cascades soccer teams will also be introducing themselves, as they've recently relocated to Chilliwack's Exhibition Park.
Alumni of UFV are encouraged to attend and visit the lost alumni booth. There, they can enter to win an iPad by updating their information in the alumni database, and will receive free entry to a draw for two tickets to fly anywhere in the world.
Donated by WestJet, the tickets are also up for grabs to all visitors through a raffle draw.
Throughout the day, visitors will have the opportunity to take drop in tours of the new campus, with tour guides available based on demand.
As the campus has a health and wellness theme, being home to nursing, kinesiology, dental, and agriculture, there will be numerous displays on how the programs impact the community.
The main stage, which will be hosted by CIVL radio, will feature acts from 3-8 p.m., including the Pink Slips, The Matinee, and The Zolas.
Fireworks are the grand finale (depending on the weather), and are scheduled at 8 p.m.
Visitors are encouraged to bring a blanket or lawn chair, as the concert and fireworks are festival seating.
"What we really want to convey to the community is a really big thank you, because without the support of the people of Chilliwack for many years, especially as we worked to acquire and develop this new Chilliwack campus at Canada Education Park, UFV would not be as successful as it is today," said UFV VP External Harv McCullough. "This is your university. Come and explore and enjoy it."
For more information, visit www.ufv.ca/u-party