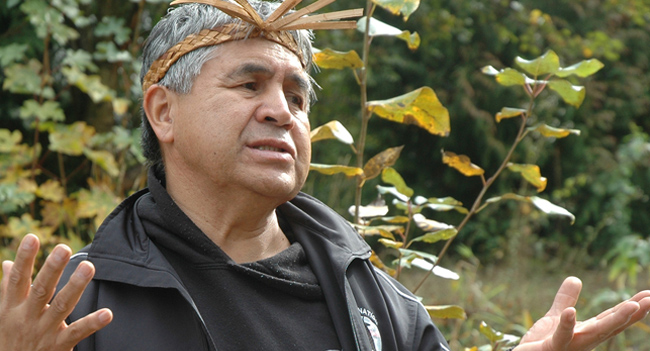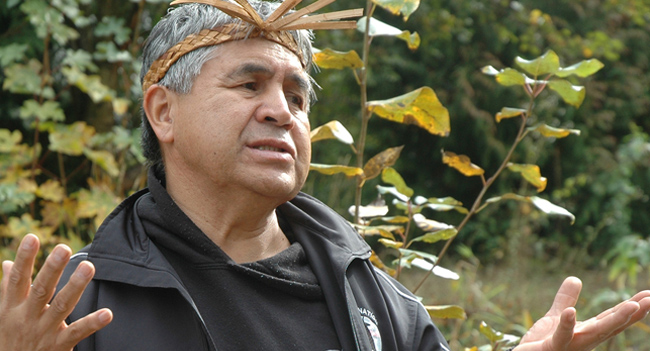 It's one thing to incorporate indigenous content into courses and programs. But the University of the Fraser Valley is taking the concept of partnering with the Aboriginal community to a new level by committing to the concept of "indigenizing" the academy.
What this means and how it is achieved will be the subject of a three-day conference at UFV's  brand new building at Canada Education Park in Chilliwack from August 26 to 28.  The new building houses UFV's Aboriginal gathering place, which will be the centre of much of the conference's activity.
After almost two years of planning and countless hours of organizing, UFV will be hosting S'iwes Totí:lt Q'ép, an event title that translates to "teaching and learning together" in Halq'eméylem, the traditional language of the Stó:lō people in the Fraser Valley.
The event, which runs August 26–28, is a combination conference and workshop that will welcome over 200 faculty members, administrators, Elders, and students from universities and colleges across Canada.
The event will form a dialogue to discuss how to indigenize the academy, or integrate indigenous culture and values into the  university setting at all levels.
"We're approaching this issue as the teaching-intensive university we are, with the diversity that exists in our community and the students we have that self-identify as Aboriginal students," explains Shirley Hardman, UFV's Senior Advisor on Indigenous Affairs.
"We're exploring what it means to an institution like UFV to work and contribute to the well-being of Aboriginal identity in our community — and to have respectful and authentic histories and cultural teachings in the institution."
It's a concept that is moving out of specific programs within universities to become a part of the institutions themselves. The organizers of the event hope to create not only a dialogue within each post-secondary school, but a network connecting colleges and universities across Canada.
The interest in this event has been overwhelming, and far exceeded what the organizers expected.
Over 50 people will be attending from UFV alone, and close to 200 other people have registered from 33 different institutions, from Newfoundland and Quebec to Alberta and BC.
"It was our goal to bring together the people that mold institutions — the vice-presidents, the provosts, the deans — and help them understand how they can contribute," Hardman says. "Bringing these people together into one conversation is an opportunity to open the dialogue and workshop these ideas."
The conference will begin with a sweat lodge on Sunday afternoon. Hardman explains that the ceremony has long been an important Stó:lō tradition, and is a fitting way to start the three-day event.
"The sweat lodge is a ceremony of cleansing and new beginning," she explains. "It honours our spirit. In Stó:lō culture we say our spirit is all around us. We enter these things in a good way, with a good mind and a good heart, which is why the sweat lodge will be our first ceremony."
Other events planned for the conference include a coffeehouse and live music night on Sunday, a feast catered by a pre-eminent Aboriginal chef on Monday, and three highly acclaimed keynote speakers over the course of three days: Lynne Davis, Jo-Ann Episkenew, and Eber Hampton.
And at the end of the day, Hardman says this event is an opportunity for networking, understanding, and reflection. To have such a strong response from the university community across Canada has been extremely gratifying for the team behind it, but also serves as a reminder that they have an important role to play in how colleges and universities will approach these subjects in the future.
"It humbles us and reminds us why we do what we do. It's not for ourselves, but for the future: for our children and our children's children."