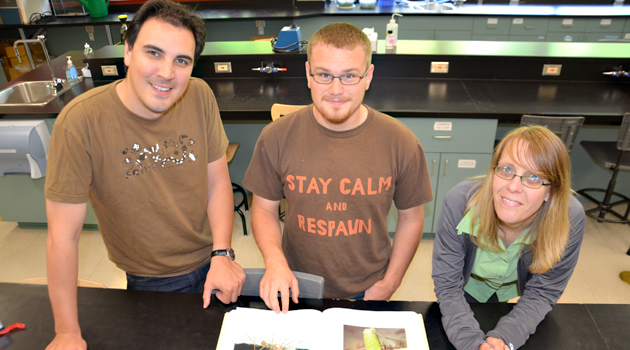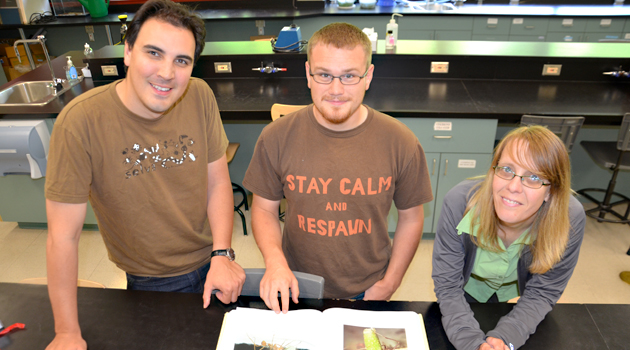 Toucans, monkeys, and macaws will be the typical wildlife for a group of biology students heading to South America this week with the University of the Fraser Valley.
The students will be spending two weeks in Ecuador's jungles, collecting information, analyzing data, and absorbing the country's diversity.
The trip is an opportunity for the 17 students to develop their expertise with hands-on research.
"They'll be developing strong leadership and work skills, at the same time as getting a real taste of biology," said UFV biology instructor Debbie Wheeler, who is co-ordinating the trip with fellow biology professor, Gregory Schmaltz.
"And they're getting that experience in Ecuador — one of the most biodiverse countries in the world," added Schmaltz.
Accompanied by eight UFV faculty members, the students' time will be divided between the Cloud Forest and the Amazon Basin Rain Forest.
The first week of field school will be spent in the mountains at the Cloud Forest. Schmaltz described the area as humid, cool, and "a lot like the Tarzan jungle."
Each morning, students will be up at dawn to conduct field work as the afternoon tends to bring rain and fog. The rest of their days will allow the chance to review notes, camera footage, and discuss findings.
Split into five groups, the students are collecting information for their research projects, which they decided upon this summer.
One group is focusing on hummingbirds — exploring where they are most commonly found in the rainforest, and at what height they like to feed. They'll be using sugar and feeders in their research, and binoculars and video cameras for documentation.
Another group will be examining the hygienic behaviour of ants, and how a colony reacts when a dead ant is placed in its path.
Fourth-year biology student Mathew Knott can't wait to start his ant research.
"I've always enjoyed the creepy crawlies," said Knott, with a smile. "This is a great opportunity to travel and do our own research project. I'm looking forward to getting some calculable results from the research."
The second week will see the students in a very different ecosystem. The Amazon Basin Rain Forest is packed with different types of vegetation — lots of tall and straight trees, and a dense canopy. It's also humid and mosquito-infested.
During that time, students will be taking in the country's unique environment, animals, and plant life, through boat rides and walks.
"The students will always remember seeing their first toucan," said Wheeler.
This fully student-funded program covers two full courses, providing students with eight credits. Students will be writing papers based on the comparison of the ecosystems they're seeing.