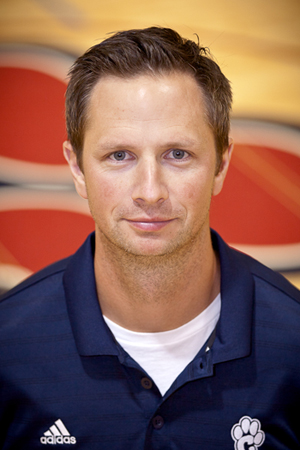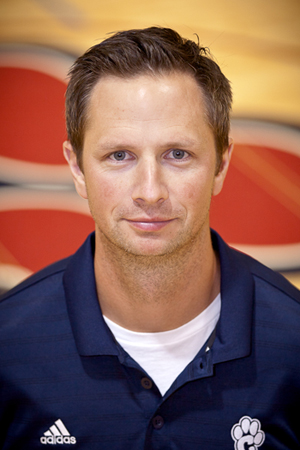 After a nine-month search for the right candidate, UFV has finally found a new Athletic Director.
Starting next week, Rocky Olfert will dive into the world of UFV athletics, taking over the role from interim director Chris Bertram.
Olfert comes to UFV from Columbia Bible College, where he notably led the men's volleyball team to the 2011 Canadian Collegiate Athletic Association (CCAA) National Championship title.  Olfert graduated from the University of Manitoba with a Bachelor's in Recreation Studies, and has also earned a Master of Arts in Leadership from Trinity Western University.
In an interview with UFV's Cascade newspaper earlier this summer, Olfert talked about his optimism and his desire to see Athletics at UFV blossom into a major part of university life for every student, as well as the community of Abbotsford as a whole.
"I have a desire for all students of UFV to participate, whether it's within Recreation or Athletics activities," Olfert explains. "I want our Athletics program to be a flagship program, a place where athletes will want to come, a place where the community will want to get involved, and a place where young kids will look at these athletes and say 'wow, I want to go there one day!' "
For more information about this appointment can be found at the Athletics website.  The full Cascade interview is available here,  and more information about the Athletics program at UFV can be found at www.ufvcascades.ca.