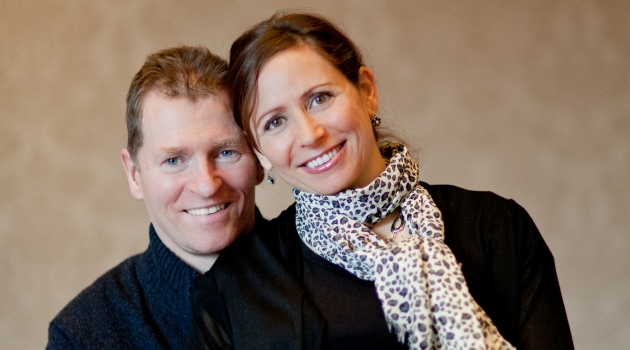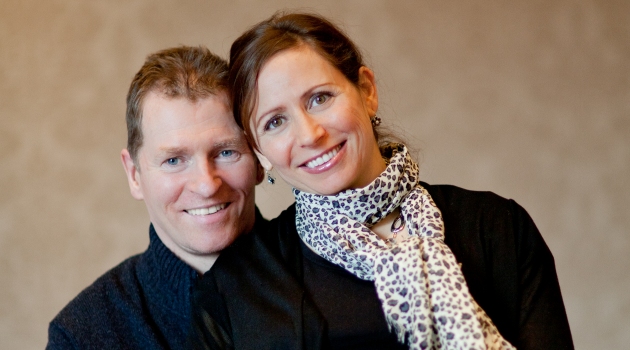 Once upon a time in the early-2000s, a beautiful young accountant met a handsome, gregarious, athletic, intelligent military man. They fell in love fairly quickly, and knew they wanted to build a life together.
Before too long, that life included sharing a home, welcoming a baby daughter, and making plans to marry.
But first, the military man wanted to complete a tour of duty in Afghanistan. He had been drawn to military service out of a strong sense of duty and a desire to help others, to fight for human rights, and to take a stand against oppression.
His life partner understood and supported his dream, and carried on with her life while she and their daughter waited for his six-month tour to end. The Canadian military put his communication skills to good use and sent him out as an emissary, travelling to remote Afghan villages to meet with elders and find out how the Canadian military could help them.
And then… the axe fell on Debbie and Trevor Greene's plans. An Afghan youth supportive of the Taliban snuck up behind Trevor, who had taken his helmet off as a sign of peace and respect, and drove a crude home-made axe into his skull.
Life would never be the same for Trevor, but it also changed forever for Debbie (nee Lepore) Greene. Debbie, who was among the first graduates of UFV's Bachelor of Business Administration degree program in 1995, was thrust overnight into the role of caregiver, patient advocate, brain injury expert, and Trevor's biggest supporter.
Much has been written about Trevor's experience and his long journey back from his comatose state to his life today where he is conscious and aware, lives at home in Nanaimo with Debbie and their daughter Grace, and works daily on continued physical rehabilitation. The couple has been featured on CTV's W5 and have just released a book they wrote together, March Forth, about their journey since that fateful day of March 4, 2006. They're also expecting their second child this summer.
It's very clear that what happened to Trevor happened to Debbie too. While some might have left their partner or given up when told by doctors that Trevor wouldn't wake up from a coma, Debbie persevered to an almost superhuman degree.
She stuck with Trevor through his time at a German military hospital and an extended stay at Vancouver General Hospital, through several brain surgeries, through the depression and anger associated with brain injury, through a 'warehousing' period when he was in a residential care home, and through a rehab stint at a facility in Ponoka, Alberta, where some real progress was made. And although she had to step away from her full-time career as a chartered accountant, she continued to take care of their toddler daughter and even worked part-time occasionally.
When we take on a life partner, we tend to think of a future of positive experiences: building careers, getting a home together, having children. Although in our marriage ceremonies we promise to be there for each other 'in sickness and in health' we don't often dwell on the 'in sickness' part. We don't know what life is going to throw at us. But Debbie had a strong sense that she and Trevor were together, no matter what.
"From soon after we first met, the commitment factor was there," she recalls. "We knew we were going to be life partners for whatever came. We had great role models in my grandparents, who were best friends as well as husband and wife. At the time, we didn't feel the need to rush into a marriage ceremony just because Trevor was going on tour in Afghanistan."
When faced with the unfathomable, that Trevor might be a barely responsive, comatose, severely brain damaged shell of his former self forever, Debbie reached deep inside herself and fought back against this scenario.
"I had a lot of faith in the person that I knew Trevor to be. He had such strong character and was a real fighter, and I knew that he was the type that would want to do anything to fight to overcome his situation. I also knew that he would languish if he was just left to sit in a long-term care facility."
Soon after Trevor arrived back in Vancouver from Germany, Debbie started adding alternate health providers and spiritual caregivers to the mix, drawing from practices that she had started to be involved with before the incident. She brought in psychic healers, Reiki masters, and other practitioners.
"I didn't have difficulty reconciling the use of alternative therapies because I view the body, mind, and soul as one complete piece. Our western medical system focuses mostly on the body, and there are a lot of disbelievers in alternative types of healing, but I was taking the approach of being willing to try anything."
Besides focusing on the positive and trying to carve out a little personal time for herself, Debbie relied heavily on support from her and Trevor's families and friends. She also found it very helpful to research Trevor's condition and constantly consider and try out new options.
"I stayed constantly busy, always focused on having hope, and always looked for new things to try."
It certainly wasn't one long smooth journey to a successful outcome of Trevor walking by Christmas, which was her early optimistic view.
Early on in his return to consciousness, he thanked her for sticking with him and would whisper (with all the voice he could muster) "marry me." But he also battled depression and despair, and had angry outbursts typical of brain-injured patients. In those dark times he would swear at her and tell her to leave him in an attempt to free her from the burden of caring for him. But she fought back, refusing to give up on him.
Debbie also had to cope with the inconsistencies of consciousness that come with brain injuries. Trevor would insist that he was capable of walking and moving, and that he just let the nurses feed and clothe him because "that was their job."
Or he would confabulate, making up memories to compensate for the gaps.
"We could be having a fairly normal conversation in which he seemed very lucid and clear, and then he would say things so out of the realm of possibility it was ridiculous. It was very frustrating," she recalls.
When he got to the rehabilitation facility in Ponoka, it was crucial for Trevor's course of treatment that he process and accept what had happened to him.
"I knew they wouldn't let him stay long there if he continued to be in denial," says Debbie. "It took a lot of patience on my part. If he said he had been to the store when in reality he wasn't capable of getting out of bed, I would challenge him and say, 'Did anybody see you? Where was your wallet?' Eventually, he started to gain awareness. Whether it was part of the natural course of healing or we coaxed it out of him, or both, it set the course for him to really begin to come back to us."
After months of intensive rehabilitation, Trevor regained his voice, much of his memory and ability to process new information, and some mobility in his arms. Although his tall athletic body was not damaged in the attack, the brain damage prevented messaging about movement from getting through to his nerves and muscles. Debbie and Trevor had to learn and accept that progress was going to be slow and unpredictable, and walking on his own was not going to be an easily achieved goal.
"We had to learn to redefine success," Debbie says. "We now know you can't set goals with timelines. Things happen when they happen. When you break a bone, you know it will heal in a certain amount of time. With a brain injury, there is no typical timeframe."
Debbie and Trevor now live in Nanaimo, and work daily on his rehabilitation in their specially outfitted garage and at the local gym.
They are also working with Dr. Ryan Darcy of Dalhousie University and Dr. Stephen Lindsay of the University of Victoria on a long-term study of Trevor's brain. Having the brain split open with an axe, and losing parts of it in the process, is a very rare situation.
"We want to help contribute to modern medicine, and to see what happens if we put a lot of work into rehabilitation, whether it will continue to change. We see the results each quarter."
They also continue to work on retraining Trevor's brain and body to work together on mobility.
And they made the decision to write a book together about their experience, partly to inspire others with brain injuries and their loved ones.
"I knew that Trevor was a natural-born leader. That's part of what drew me to him. He was a neat guy to be around. He was educated, well- travelled, good-looking, and a professional writer before he was taken down drastically in the prime of his life. Early on after the attack, I started to write a journal, because I thought, if he does recover, he will want to write about it. When he found out about the journal, he told me: 'Keep writing.'"
Once he was able to do so, Trevor started writing too, and six years after the attack, March Forth was published.
Trevor and Debbie were married in Nanaimo in 2010. Daughter Grace is now 7, and the Greenes are expecting their second baby in the summer of 2012.
If one word can sum up Debbie's experience of the past six years, it's resilience.
"You don't realize how much resilience you have until you have to draw upon it," she says. "So many people say they couldn't have done what I did. It really was a fight or flight reaction, and I chose to fight. I'm glad that I did."
And although her business studies at UFV don't relate too directly to the course her life has taken now, she looks back on her days at what was then called UCFV fondly. She counts former Alumni Association chair and current UFV Board of Governors member Stacey Irwin among the friends she made in those days.
"My experience there was phenomenal. I really grew as a person and made some lifelong friends. Going through university together was a major life event, and we became a very close group."
This article is featured in the Spring 2012 issue of UFV Skookum magazine.