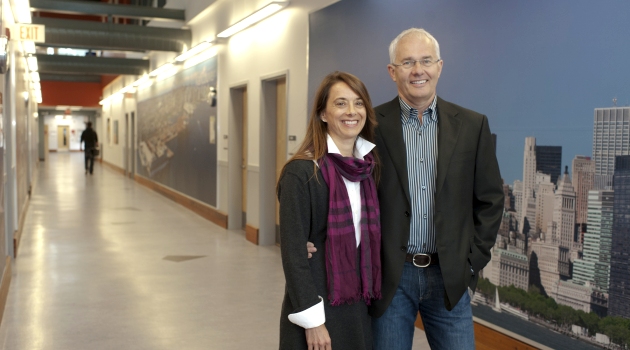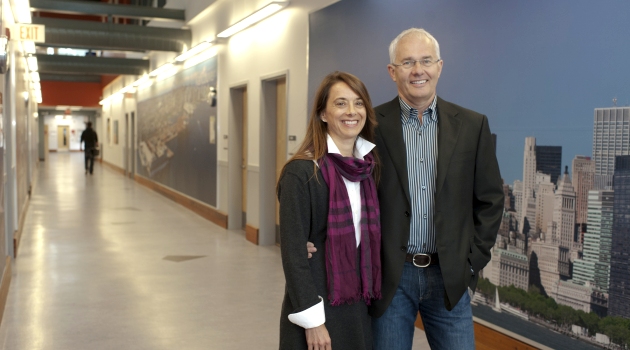 Erwin and Connie Braun are urbanites now, living right in the heart of Vancouver and enjoying all the social and cultural perks that come with the city lifestyle.
But their roots are planted firmly in Abbotsford — Clearbrook to be precise — where both grew up in Mennonite families that came to Canada after the Second World War, which for their parents and grandparents was preceded by several decades of strife in the Soviet Union.
Canada has been good to the Brauns and to Connie's family the Letkemanns, and they have reached a point in life where they are able to give back to causes that they believe in and want to support.
Like many Mennonite families, they support church-based projects and overseas relief efforts, but they also see the value in helping to create a legacy in the form of a Centre for Mennonite Studies at the University of the Fraser Valley. Working through the Mennonite Faith and Learning Society, the Brauns have directed a substantial gift to help launch Mennonite Studies at UFV.
"We see our gift as a way of giving momentum to help the community proceed to support this very generous offer from the University of the Fraser Valley," said Connie. "We've seen the success that the university has had in establishing centres for Aboriginal and Indo-Canadian Studies, and given that there is a significant Mennonite community settled in this area, we see this as an opportunity to give back to the community that we were born and raised in."
She notes that by helping to establish the centre, they are doing their part to ensure that the culture and experiences of the Mennonite people are not forgotten.
"It's a way of expressing our appreciation to our parents for their hard work as the first generation of our families to settle in Canada," she said. "As the first generation born in Canada, we still feel a strong connection to the Mennonite experience, and we want to help preserve that for future generations."
Erwin adds that they hope others in the Mennonite community will come forward to support the centre at UFV.
"I'm hopeful that we draw in others who have a cultural or historical connection to the Mennonite community, even if they are not as connected as they once were."
UFV has been developing courses and offering special presentations in the field of Mennonite studies for several years now. Students can now take an interdisciplinary certificate in Mennonite Studies in which they combine a suite of courses specially designed for the credential with history, literature, and political science courses with a Mennonite focus.
Last year UFV hosted a couple of guest lecture events – What Constitutes Mennonite Studies? and Reflections on Mennonite Literature and Culture – which brought in scholars and experts in the field, including venerable Mennonite Canadian author Rudy Wiebe.
Connie notes that as a diaspora people who are spread around the whole world, there is no one definition of what a Mennonite is.
"A Mennonite can be someone whose family can trace back many generations in Russia or other parts of Europe, or it can be someone in Africa who is exposed to the teachings and actions of Mennonite people and decides he or she wants to align themselves with the group."
A writer who has published  The Steppes are the Colour of Sepia — a memoir of her father's family's experiences in the Soviet Union during Stalin's regime — Connie has travelled to conferences on Mennonite writing and met Mennonites from around the world.
"No matter what Mennonite group you encounter, you find values of generosity, of community-building, of peace-building. Now with the UFV Centre for Mennonite Studies, we have a new community-building opportunity, and the chance to hold conversations about our community, its history, and its future.
"Erwin and I were really impressed with the way the university has reached out. We are not giving simply because we are from a Mennonite background, but because the university has an ethos of inviting various groups that comprise the greater community, including Mennonites, to participate in the life of the university and dialogue with one another.
To support the Centre for Mennonite Studies, visit www.ufv.ca/giving or contact UFV's Development office at 604-854-4595.
This article is featured in the Spring 2012 issue of UFV Skookum magazine.